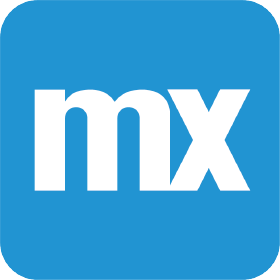 Missoun, a Dutch-Italian startup, has developed two new solutions that enable small and medium-sized companies in the manufacturing industry to design, build and manage products and easily present them to customers via a 3D tool. For the development of the solutions, Missoun chose Mendix 'low code platform. Easy collaboration, fast cloud-native development and integrated security were important reasons to choose Mendix. In addition, Missoun has joined Mendix's ISV program so that it can also offer the solutions through the Mendix Marketplace to reach customers worldwide.
Although Missoun was founded in 2020, the company has already built up an attractive portfolio of SaaS solutions in a short time. For example, it developed Missoun PLM and Missoun 3D CPQ. The first application is a Product Lifecycle Management System (PLM), which enables small and medium-sized manufacturing companies to manage all parts of the life cycle of their products in one system. From product design, production to sales and customer support. When developing products, companies have the opportunity to organize their production process more efficiently because each phase of the process is fully documented. After the sale, product information can be retrieved quickly, which leads to more insight, grip and faster handling of customer questions. All this also leads to cost savings.
Marco Cereghino, co-founder of Missoun: "PLM solutions tend to be complex and comprehensive, making them less suitable and too expensive for smaller organizations. With Missoun PLM, we also make PLM available to these companies thanks to Mendix, and we wants to help them grow further. "
With Missoun 3D Configure, Price and Quote (CPQ), Cereghino and his associate Michele Sciuto respond to the needs of SMEs to present and configure their products in a visually appealing way. "We work primarily with boat and bicycle manufacturers. It is difficult to show all options correctly online for the products they offer, "explains Sciuto. "It is a barrier for the customer to make an expensive purchase without knowing what the specific product looks like. Take, for example, bicycles, where you can choose from a variety of colors, saddles and handles. With Missoun 3D CPQ, we also make 3D technology available to smaller organizations. Customers get a complete picture of the product and the price because they can configure and visualize online themselves. Our customers who use 3D CPQ have significantly improved the customer experience and realize as much as 30 to 50% more conversions. "
3D configurator built in 3 months
The low-code platform of Mendix was chosen for the development of Missoun PLM and Missoun 3D CPQ. The founders of Missoun both have extensive experience with PLM and were already familiar with Mendix. "We knew the platform would allow us to switch quickly and develop secure, flexible cloud-native applications," Cereghino said. "We built the 3D configurator in just 3 months. Thanks to Mendix, we can also easily continue to optimize and adjust apps based on feedback from our customers. It's also nice that thanks to the integrated security in the platform we can offer secure and robust solutions. " Missoun also benefits from easy integration with Mendix, not only between its own PLM and 3D CPQ solution, but also with important e-commerce platforms such as Magento and Shopify. For a small part of the solutions, Missoun worked with code. The flexibility of the platform makes it very easy to integrate the full code again in Mendix.
Most 3D product configurators are bespoke, with Missoun 3D CPQ based on Mendix low-code, customers have a standard product that can be live within a month. Thanks to the low-code flexibility, customers can make small adjustments themselves, such as adding a new color, without relying on Missoun.
Access to the ISV program
In addition to developing the applications with Mendix, Missoun has also joined the Mendix ISV program. Sciuto: "We want to be a lean startup. Our partnership with Mendix allowed us to develop solutions in a short amount of time and bring them quickly to the customer, without having to make large investments or raise financing. We could never have done this without Mendix The licensing model also makes it possible to offer our products as a full SaaS solution and to be flexible in our pricing model, for example, companies pay per user for the PLM solution and per product for Missoun 3D CPQ. This option is very valuable for We can now also offer our solutions through the Mendix Marketplace, which enables us to reach potential customers all over the world. "
Expansion to Germany and Scandinavia
Missoun now operates mainly in the Netherlands and Italy, but also sees many opportunities outside these countries. Cereghino: "Germany and Scandinavia are a logical next step, as they are technologically mature and constitute a large sales market for both boats and bicycles. Furthermore, we will of course continue to optimize and expand our solutions with Mendix, so that we can further digitize and grow our customers. "
About Mendix
In a digital-first-world, customers want their needs met, employees want better tools to do their jobs, and companies know that deep digital transformation is the key to survival and success. Mendix, a Siemens company, is fast becoming the engine of the digital enterprise landscape. The industry-leading low-code platform and comprehensive ecosystem integrate the most advanced technology to support solutions that increase engagement, streamline operations and remove IT blockages. Built on the pillars of abstraction, automation, cloud and collaboration, Mendix dramatically increases developer productivity and enables less technical citizen developers to create apps based on their specific domain expertise. They are facilitated by the intuitive visual interface and the possibilities Mendix offers for collaboration. Recognized by analysts as a leader and visionary, Mendix is ​​cloud-native, open, extensible, flexible and proven. From artificial intelligence and augmented reality to intelligent automation and native mobile; Mendix is ​​the foundation of digital-first companies. The Mendix enterprise low-code platform is used by more than 4,000 companies worldwide.
This article is a submitted message and is not the responsibility of the editors.