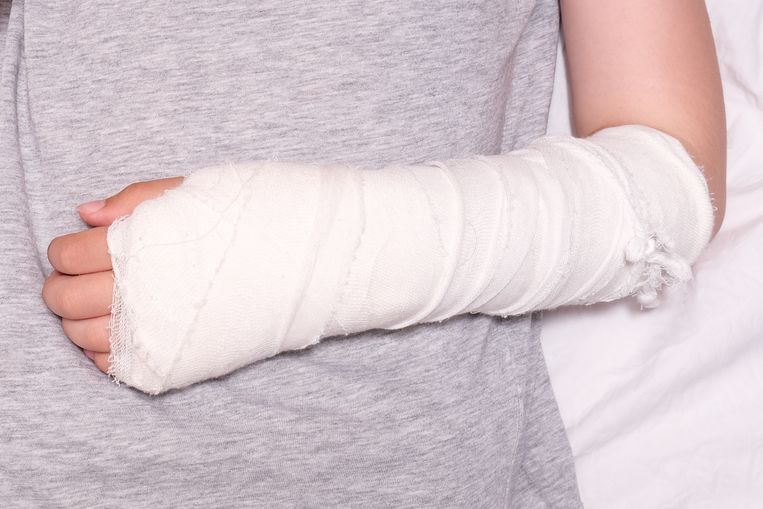 Medical pediatric surgery Marie-Louise Loos, together with a team of experts, dived into the archives of seriously injured children, who were taken to all eleven trauma centers in the Netherlands between 2010 and 2015. It turns out that abuse and neglect are missed much more often. in the hospitals than one thought. Of the 342 children under the age of 5, 41 percent of the cases involved child abuse. Ten percent of these involved physical violence and 31 percent of the cases involved neglect, such as inattention or an unsafe environment. For the entire group of children up to the age of 18, it is 11 percent, it turns out after 1,623 files have been searched.
"We are shocked by the result," said Loos, who received his doctorate in research at UvA on April 28. "A very large proportion of children's hospitalizations can therefore be prevented." An impressive thought, says Loos, for victims of child abuse, burns or near drowning may suffer from this in a lifetime – physically and mentally.
Loos' supervisor and specially appointed professor of forensic pediatric radiology, Rick van Rijn, was also shocked. He has been in the industry for twenty years, works for the National Expert Center for Child Abuse (LECK), and has seen a lot, but he did not expect these high numbers either. "If we doctors do not define and register child abuse more sharply, we will not see the seriousness. And then you can not take the right measures either. Although it's important that we tell the parents: do not leave your toddler in the bath alone if you want to pick up the phone. It's in one split second happened. "
Neglect

In the figures, such drowning also falls under child abuse, namely under the denominator 'neglect'. It sounds very heavy, especially for the parents it has happened to, but in law it is the term that can stand for dramatic accidents where a parent is briefly distracted and a small child drowns in a ditch.
Van Rijn believes that many parents greatly overestimate their offspring 'knowledge and skills'. "But it's so sad when you lose sight of your child for a while and he falls into the ditch and he's dead. And then parents say: my fourteen month old baby does not. Really. My fourteen-month-old baby was also lying in a pond at a time when we had not been paying attention for two seconds, but luckily we heard a splash. "
The numbers are tough: (almost) drowning of children can more often be prevented by a safer environment or better supervision than not. Force majeure occurred in only 2 percent of the 171 children who drowned or nearly drowned. "For example, when a teenager is swept into the ocean by a very strong current," Loos says.
Business park and patio

In addition to the danger of drowning, two other situations stood out where children are at risk: At a business park or on a farm. Van Rijn: "Because a child can be hit by a vehicle or kicked by an animal." And then there are many children who have fallen from a window or from a balustrade from great heights – 76 of the 1623.
In a sub-study, Loos zoomed in on 175 deaths between 2014 and 2019 of children admitted to trauma centers. As it turned out: Under 5 years old, as many as 44 percent died of child abuse and neglect. Across the entire group up to the age of 18, 20 percent died of child abuse, half of physical violence and half of neglect. Of these, 78 percent died from drowning. "It is almost always very young children who have been left alone for a short time near water."
These are cold, tough characters that Loos does not mind either. She searched 1,623 files of children who were seriously injured, weakened and maimed with sirens blaring at trauma centers in all corners of the country. "Of course, it affects not only the cases of child abuse, but also a traffic accident in which a 13-year-old boy was killed. That you think: puha, then you have raised your child safely until he is thirteen and then he is hit by a truck and you have after all lost him. It's hugely impressive. With the file about a baby who was so badly abused that she ended up in the trauma room, I think: then you are so small and so vulnerable and then you have already had to experience this. "It's awful."
alarm bells

The 1,623 files were divided into three subgroups: The injuries were caused by accident, physical abuse or neglect – which includes inattention or an unsafe environment. When in doubt, a team of medical experts looked at child abuse. In a few cases, Safe at Home stepped in to help.
But how can one, years later, still assess whether there is child abuse? By looking at the nature of the injuries, Loos says. Whether there are multiple fractures, bruises or bruises. According to Loos, the alarm bells should ring for some ailments. "Broken ribs are suspected, a ruptured liver is an injury to watch out for, burns, especially deep burns, or burns on the back and caused by hot tap water, are strongly suspected of physical abuse or neglect." The age of the child can also give a red signal.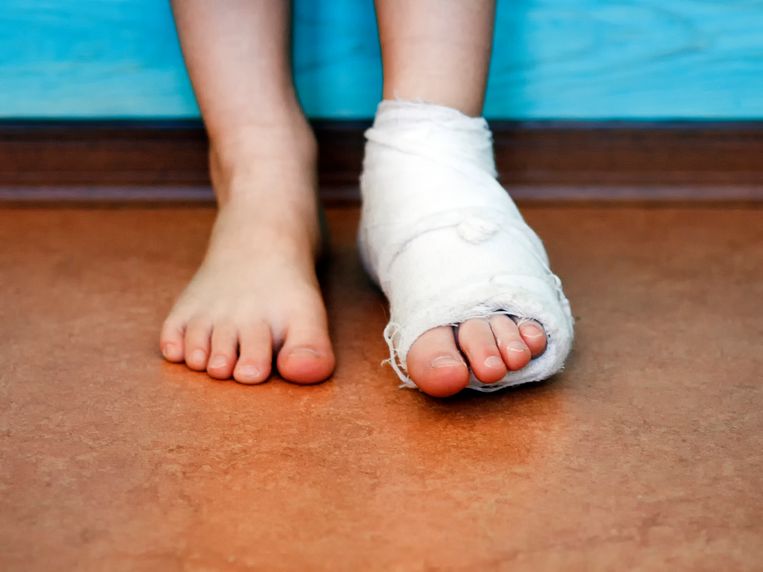 Raw, cold information

"A two-month-old baby does not break a leg by itself," Van Rijn explains as an illustration. "It's the raw, cold information from science." And in fact, another scientific study shows a big difference: In bone fractures in children under 12 months, physical violence is involved in 20 percent of cases, while it is estimated at 1 percent in children over 2 years. One must also be careful when resuscitating children, Loos says. "In eleven children who were taken to hospital with cardiac or respiratory arrest, further investigations showed that the cause was child abuse. But the doctors did not know it when they arrived."
But how can it be that physical abuse and neglect are missed in the hospital despite all the wise minds? Co-supervisor and pediatric surgeon Roel Bakx, who also specializes in child abuse, has an explanation for this: haste and discomfort. Just go for it. Just ask the grieving parents how it can be that their little one went into the pond? "There are so many emotions involved. Besides, children are only in such a trauma room for an hour, a maximum of an hour and a half and then go to the IC or the operating room for follow-up treatment. In that hour, everyone is busy saving the child's life. Then this conversation is not a priority. "
However, he believes that this should not be an excuse. Talking about a potentially malignant lump in the chest also generates an emotional conversation, but so do doctors. Bakx: "It should become normal in our profession to talk about child abuse, just like that conversation about that lump. Not the first hour, but as fast as possible. "
Do not criminalize parents

Incidentally, and this is what the three doctors are emphatically tackling, it is definitely not the intention to criminalize parents. Colleagues sometimes get this blame because they mess around with the files and insist on more registration. "There is no one with a healthy brain, without psychiatric illness or a lot of shit in their lives who gets up in the morning and thinks: god, I want to abuse my child today," Van Rijn says.
But there is a real gain to be made in creating awareness among physicians, Loos says. "A month ago, we had a child in the emergency room who was run over by his own father. The father had not seen his own child when he parked – absolutely awful. I asked my colleague: how can this happen? The first thing I got back was, 'Yes, but he does not do it on purpose'.
That's not the point, Loos says. "I do not ask to accuse anyone, but to see: how can we prevent this from happening again?"
According to trauma surgeon Carel Goslings, who is also a professor at UvA but not involved in this research, the research has 'awakened him' again. "We are already very aware of this in the hospital and are working on a Child Safety Alert. For example: when a child comes to the emergency room with a fracture of the thigh, one always looks for: does this injury suit the age, how is the interaction between parent and "and is it a logical story? If not, we immediately call in a specialized in-house team or a pediatrician who will check if something is wrong. So there is attention, but apparently we need to be even more attentive."
Doctors are often biased

Physicians are greatly affected by bias when assessing harm to child abuse. In a study from Amsterdam UMC, a large number of specialists were shown X-rays of a broken leg. Half of the pictures were sent with mere facts, the other half with a story with risk factors for child abuse, such as a large family, divorced parents and financial problems. It turned out that the images with a sad story were much more likely to be branded as 'suspected of child abuse' than the images with minimal accompanying text. Emergency physicians were most often fooled, radiologists least.
According to pediatric surgeon Roel Bakx, involved in the research, it also works the other way. "If you get a family from Gooi and think: they are highly educated, deserve a good life, then they probably do not. It's just such nonsense. It is very difficult not to be influenced. "
At the National Expert Center for Child Abuse (LECK), they only provide relevant information to the radiologist, who must, for example, assess an X-ray image.