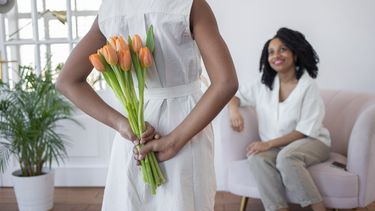 Today is Mother's Day. The day mothers in the Netherlands every other Sunday in May – and sometimes on a different date around the world – are put in the spotlight. But not all Mother's Days are equally fun or cozy. Sometimes they are extra special, touching or not celebrated at all.
Nazrien Ozir and Esther Groenewegen-Jonker tell more about it. On Subway they share their Mother (Day) story, stories that are not necessarily a bed of roses.
Nazrien about her mother Sonja
"My mother has always been a hard worker. Also the eldest in her home, she took care of her 9 brothers and sisters when she was growing up in Suriname. Unfortunately, my mother has been through a lot of misery in life. Despite all that, she is not crushed in bitterness. Although it has an effect on her body and soul. My mom is such a sweet person that she is always there for her kids. She has done everything for the happiness of her children. She obliterated her own happiness. For example, when my brother, who lives in Suriname, became ill, she hurried there in a hurry. And that while she was driving in Holland. My mom is so caring that she still calls her kids every day. If we've eaten today … and if the weather's bad, she's worried. That's how she is, that's part of her. It is in her personality that she will go through the fire for her six children. "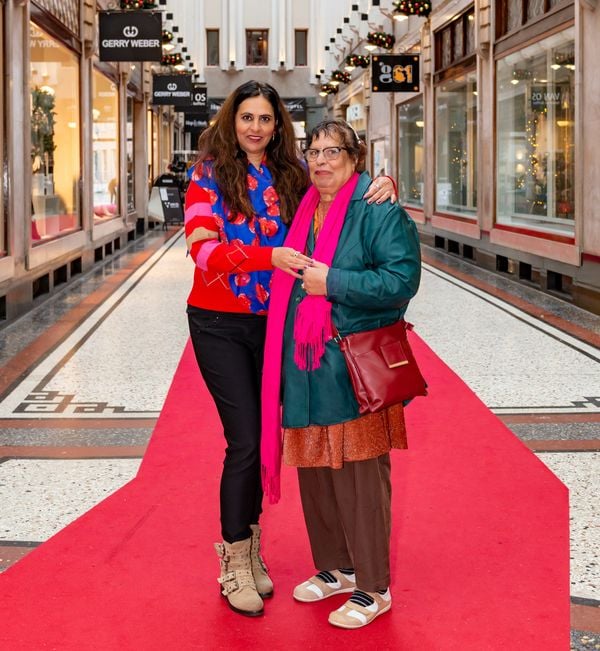 She has done everything for the happiness of her children. She obliterated her own happiness.
"When I got sick in 2016, she helped me a lot. Back then, for example, I could not take the tram alone. Then my mom went with me and waited for me for two hours until I got back from work. Then she drank coffee at Hema or went for a walk. I loved it so much. Without my mother's presence, love, and help, I do not know if I could have survived when I was sick. In fact, we have been each other's support and refuge.
But we do not celebrate Mother's Day anymore. This is how it has been since my big sister passed away. She was a flowerbinder and on holidays, and also on Mother's Day she delighted my mother with the most beautiful flower arrangements. There were always gifts, useful gifts that my mother could use. But since then, my mother's heart has been broken. She does not want to celebrate more holidays. This makes Mother's Day a sad day for her. And we, as children, agree with that. I then order some food for us, but I try not to spice it up. But I like to pay tribute to my mother. I am grateful to her, she is progressive, steadfast and a go-to man. "
'Double feeling on Mother's Day'
"For me, Mother's Day is a double day. I am the mother of two children, one of whom is a child in need of care. Reactive attachment disorder made closeness to parents difficult. Because of that, and because of the bond to my own mother, Mother's Day has many different layers for me. My own mother has mental health issues from her own childhood. She grew up in an environment where there was alcohol abuse. From there, she brought a damaged personality into our family. As a result, we have never been able to build a good relationship. When I was 17, my mom threw me out of the house when my dad was traveling. I was allowed to move in with my first boyfriend's mother. And I tried a few times to contact my mother. Once when my daughter was born and again four years later when my son was born. It just did not work both times. How unfortunate. "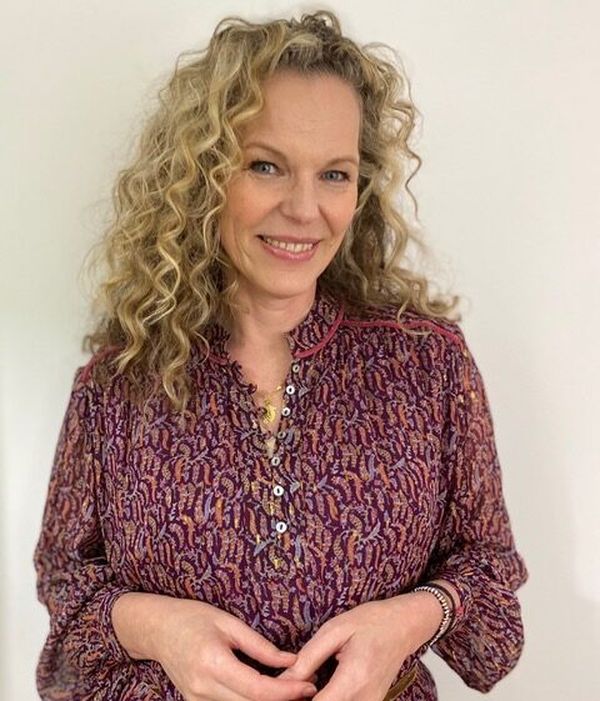 "It was very special that I was allowed to live with my then mother-in-law Selien. I was, and am, very fond of her. She did not care that she was my mother-in-law. She even cleared a room for me. I thought I could just sleep with my then boyfriend, because we did that before. But she insisted that I get my own place where I could retire. It was pure love that I did not know from my own mother. I could really breathe there. And we're still in touch, ever more intense. She always says to me, 'You may not be my daughter-in-law anymore, but you will always be my child'. It's amazing isn't it? We never stop talking, she is very young in mind and very loving. "
'Children are adults, but Mother's Day'
"I wanted to have children myself, but because of my own childhood I found it very scary. But I really have the best kids in the world. They are almost adults, but we still make Mother's Day. My daughter buys very sweet gifts with lots of hearts and my son gives me my favorite candy. It's so beautiful, but somewhere you long for a mother yourself. Because everyone visits their mother on Mother's Day. I'm always a little jealous of friends who say they'm going to their mom for mom's day. But what I love is my kids and the sweet craftsmanship they made for Mother's Day when they were young. They hang proudly in my office. "
Metro panel on the statement: 'Columnists should really be able to write anything'
Have you seen an error? Mail os. We are grateful to you.