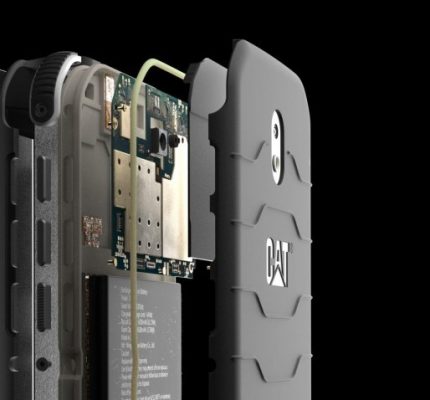 Reading, 11 May 2022 – Bullitt Group, the global licensee of Cat® phones, today celebrates the tenth anniversary of the leading brand of rugged smartphones. For 10 years, Cat Phones has stood for unique innovations and a portfolio of award-winning products designed to keep up with the toughest conditions.
Cat phones has built up a dedicated user base over 10 years and is available from more than 50 providers in 70 countries. This groundbreaking approach has garnered the brand 50 awards over the past decade, including this year's robust producer in the UK and Spain.
Robust to the core
Technological innovations are the beating heart of the Cat phone portfolio. This has already led to several world news, such as the first integrated thermal imaging camera and the first antibacterial smartphone. Other industry-leading features include the development of extremely long-lasting batteries and screens with reinforced Corning® Gorilla® Glass, which are highly scratch-resistant and can withstand falls without cracking.
All Cat phones are designed based on 10 years of experience with robust design and material knowledge. Unlike the competitors, they are 'robust to the core', with several reinforced components contributing to the toughest smartphone on the market. Each unit is completely resistant to water, dust and fall thanks to the shockproof housing and dust and dirt tight seals.
Screen: The display on each Cat phone is protected by reinforced Corning® Gorilla® Glass, which is highly scratch resistant and can withstand falls without cracking. Combined with Cat phones' unique pressure-sensitive adhesive, the screen bends with movement, reducing the risk of tears and breakage.
Design: Cat phones are the result of 10 years of research, material knowledge and designer experience. Hundreds of items inside the case distribute the power of the phone. High quality waterproof and dustproof components, waterproof rubber port cover together with hardened plastic and aluminum and specially blended plastic (TPU) for shock absorption make the phone extremely durable.
Battery: Every Cat phone has a large battery and intelligent software that optimizes energy consumption. The battery has been tested at high and low temperatures and is physically protected by a puncture-proof metal shield and ambient shock absorption.
Liquid, dust and sand: All Cat phones are designed to stay waterproof, sand and dustproof for a long time, even after wear, fall or shock. They can be completely immersed and even washed and cleaned with soap, disinfectants, alcohol, detergents or bleach. The housing is sealed with extremely strong pressure-sensitive adhesive, access gates are sealed with membranes and gaskets, and waterproof components are used where necessary.
Sustainability
According to research conducted by analysts at technology research firm CCS Insight, the sustainability of smartphones is increasingly one of the main arguments on which consumers base their choices. Consumers' awareness of the environmental impact of purchases has increased in several sectors in recent years, but has previously been relatively low in smartphones. But that is changing. In recent UK research, 'longevity' (47%) and 'recyclable' (29%) were now mentioned among the five most crucial factors in choosing a smartphone brand.
The average smartphone lifecycle is around 37 months for an iPhone and 33 months for an Android device. Cat phones have a much longer lifespan thanks to their rugged construction: on average 42 to 48 months, up to 45.5% longer than most regular brands. Bullitt Group's claims are endorsed by CSS Insight. It shows that Cat phones are actually much more robust than its cheaper competitors of lower quality, with the lifespan of the phones being significantly longer than that of the tough competitors and regular brands.
10 years of research
"Our customers and consumers generally value sustainability more and want their phones to last longer and be repairable – and rightly so, given what's happening to the environment," said Nathan Vautier, CEO of Bullitt Group. "So we build our products for just that. Other robust phone manufacturers have a rather superficial approach. We really excel at that. There is no easy, fast way to make a smartphone that is truly robust. We can rely on 10 years of research , material knowledge and robust design experience to create Cat phones that are tough on the inside and out.All phones are packed with high quality waterproof components protected by impact-resistant housings and dust and dirt tight seals.They are water, dust- and fall-proof and truly 'robust to the core'. "
In addition, the Bullitt Group has recently introduced new customer services that aim to further extend the product life cycle. The new Bullitt Service Program includes a number of additional packages that allow users to cover accidental damage and defects for complete peace of mind. When needed, products are replaced quickly, minimizing the time a company or person is unavailable.
"A rugged phone is built to not break easily from water, dust or a drop," adds Vautier. 'By offering repairs in the unlikely event that they do, we extend the life further. It is not yet a complete solution, but it is a step in the right direction. We have taken some big steps to tackle sustainability in 2021, and we have ambitious plans to move forward this year and beyond. "
This article is a submitted message and is not the responsibility of the editors.