If your dream is to create a special space in your garden to relax and spend time with friends and family, and you want complete privacy from your neighbors, it is important to find out what permits are required first before you start. your project.
Advice from Betafence, expert in privacy and security fencing
We ask the fencing experts at Betafence; what permits are required to install a garden fence?
Exemptions per. region and municipality
The exemptions from urban planning permits for setting up garden fences are different from region to region, but also from municipality to municipality and even from district to district depending on the local allotment garden executive order.
If you want to install a garden fence, we recommend that you first inquire with your municipality. Only there do they have all the specific information about your plot to answer this question with certainty.
However, there are a number of fencing guidelines that apply to a typical private home, but it is recommended to check with your municipal council:
No permit is required for a garden fence – Know where your fence is
A benchmark for not needing a permit is usually based on the height of the fence. An enclosed fence must always be placed in the side and back garden if it is not higher than 2 meters. This applies to both Flanders and Wallonia. In the Brussels region, it can sometimes grow up to 3 meters high.
In the front garden, the height of the fence is usually set to a maximum of 2 meters with an open, transparent fence or 1 meter with a closed fence.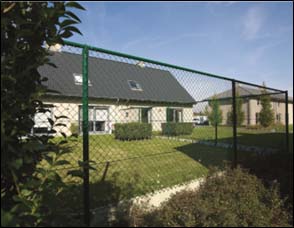 For transparent welded (eg Pantanet) or woven mesh (Plasitor) and wire panel fences (eg Bekafor or Nylofor) transparent fences, which still offer privacy and security, but have an aesthetic design to preserve the open space, are there is usually no need for a permit if they still meet these height requirements.
Permission is required for solid perimeter walls, eg a brick wall more than 1 meter high.
When your garden fence is on the dividing line
The dividing line on your building plot basically belongs to both you and your neighbor. This means that you must always have permission from your neighbors if you want to place a fence on that dividing line. It is common for you to turn the nicer side towards the street and the neighbors, so choose a solution that has the same aesthetic design front and back so you can enhance your look and still enjoy the view while sitting in the garden.
If your neighbor does not want a fence on the common property boundary, and there is no possibility of compromise, then under no circumstances should you do this on the property boundary itself. A few inches next to it is sufficient unless you also want to plant a hedge next to the fence. This should be planted at least 50 cm from the ground boundary so that it is easy to maintain yourself and does not hang over the neighbor's ground. With a hedge, you also need to make sure that it does not grow too high and does not take in too much light from your neighbors. Two meters is usually the allowable standard height.
If the fence you choose is designed to allow climbing vines to grow on it, it will still be considered a fence and it should also be 50 cm from the base boundary if there is no neighbor agreement to mount directly on the skeleton.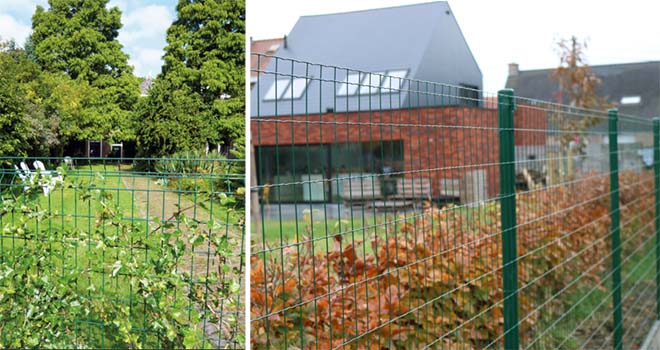 Need an architect?
If you do not need a building permit, it is sufficient to 'report' your garden fence to Miljødesk in your municipality's town planning department.
If you need a building permit, then you usually do not need an architect. This is only mandatory if the works 'create a construction problem or change the stability of the building'. This is not the case with most garden projects when installing a garden fence.
Be your own architect
Take responsibility and choose a fence with a stylish design that complements the exterior of your home. An adaptable design gives you flexibility in choosing the look. Find a fencing solution that offers several modern elements that you can use to create a fence that is as unique as your home. Choose from a selection of colors, decorative panels and even use your own materials.
Once you have notified your municipality and neighbors of the plans, choose an easy-to-install, attractive and safe fence that requires little or no maintenance (e.g. HoriZen Prime) and you will soon be able to enjoy your privacy in complete privacy. Enjoy the garden.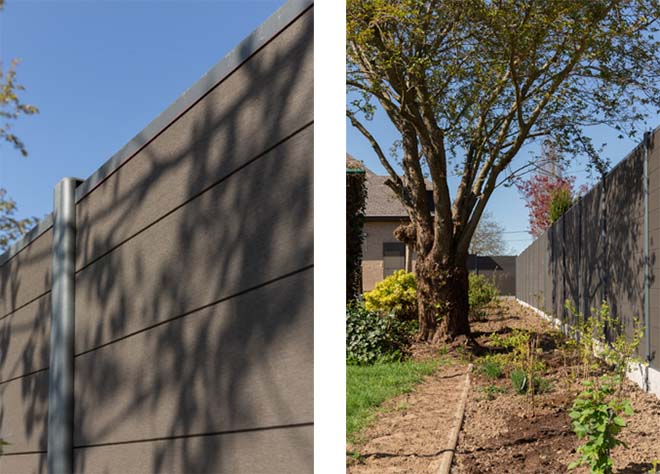 Are you looking for a stylish private fence for your garden? Contact Betafence to discuss your next project: contact form
Also read: