Recruiting friends is very common in cultural organizations. Whether it's a small theater or a large museum. It's part of their DNA. For example, friends are involved in a theater, museum or dance company and support the organization with a gift. During the corona period, their willingness to give and commitment became even clearer: Many friends gave an extra gift or donated the value of their tickets and did not need anything in return.
This article is a summary of the session 'How to Make Real Friends?' during the collection day on June 23, 2022.
Does it now work very differently in the cultural sector than in the charitable sector? Not really. Here, too, a donor pyramid is used; the pyramid of friends. And here, too, donations come from people who feel something for the mission. The difference lies mainly in the relationship-oriented approach. In the workshop during Fundraising Day, this article and our white paper with ten tips, we explain the approach.
First of all, it is important to put the foundation in order with an urgent story (you case of aid), which specifically states what the money is to be used for. A story that touches! It is then important to map your target groups and networks for recruitment. Think about the giving motives of the various possible donors and gather these with, for example, a survey, customer panel or one-on-one conversations. Do you just want to support friends? Or will they also enjoy meetings, webinars or podcasts? And do they also find it important to receive services or service? In any case, start recruiting with your hottest contacts, then work from the inside out.
A good relationship with friends requires attention, friendship is central. You are sincerely interested in this and you ensure a continuous and varied contact; via email, in person, online, etc. By giving attention, the relationship grows and you get more involvement in return. As a charity, you often have more 'on offer' than you think. Think of the 'free' quarterly magazine, a site visit, a webinar or a discount with a partner / sponsor. It is also appreciated if you surprise your friends every now and then. It does not have to be big or expensive: Make a film on location or arrange a (digital) meeting with an instructor, scientist or ambassador. It's also about the gesture and the effort you put into getting your friends involved.
If you want to involve large (re) donors, a donor circle can be interesting. In a rewarding circle, like-minded people can jointly support a particular project and meet each other. Participants open their own network and involve new 'like-minded' in their circle. Informative, engaging and inspiring are important elements for a successful donor circle.
And finally, look at other organizations outside your own sector as well. How does the alumni policy work, for example, at the universities? How do hospitals recruit donors for their research funding? And what do donor circles in museums and theaters look like? Check websites and talk to other fundraisers. Expand your horizons, learn, share and inspire each other!
Want to read more about this? You will find more tips for inspiration in our white paper '10 tips for recruiting and retaining real friends'. You can download it here.
About the authors
Sophie Bienert has been working in the fundraising profession for more than twenty years. She has been a member of LVWB Fundraising since 2010 and advises charities as well as cultural and social organizations in the role of advisor or interim leader. In addition, Sofie is a co-author of several textbooks, such as the Sponsor and Collection Handbook, and she holds workshops and courses at the 3F Academy's vocational training courses.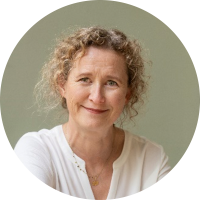 Brecht Janssen is a senior advisor at LVWB Fundraising and has over 25 years of experience in both the profit and non-profit sector within marketing, communication and fundraising. Today, she guides various organizations in the cultural and social sector in the field of fundraising strategy.