On the crystal blue Adriatic Sea, in a unique UNESCO World Heritage Site, there is a vibrant holiday paradise with ambitious growth plans: Porto Montenegro. An exclusive destination that offers luxurious lifestyle experiences just a three-hour flight away with the world's first platinum marina and a stunning portfolio of luxury apartments. From the limited collection of Regent Pool Club Residences on the waterfront with spacious terraces and breathtaking views, to the timeless and sophisticated penthouses of Elena Residences with their thoughtful design and layout, Porto Montenegro offers the opportunity to invest in the most beautiful holiday homes in Montenegro, one of the fastest growing tourist destinations in the world. With the development of the new Boka Place urban area, the range in Porto Montenegro will be further expanded with high-quality studios, apartments and townhouses, combined with a complete luxury lifestyle experience.
Porto Montenegro: exclusive lifestyle
Porto Montenegro is located in the beautiful Bay of Kotor, also known as Boka Bay, which is recognized as a UNESCO World Heritage Site and is known as one of the most important homes and ports of call for luxury yachts. Porto Montenegro is the first ever marina to receive the 5 Gold Anchor Platinum accreditation, the highest status for any marina around the world. The marina offers an exhaustive range of services and facilities for boats of all sizes and goes to great lengths to meet the needs of all guests. You will experience lifestyle with a capital L, with more than 70 international fashion stores, local luxury stores, galleries, gourmet restaurants and bars. The fast-growing premium lifestyle destination offers an incredible portfolio of unique luxury apartments that are in high demand as vacation rentals or second homes.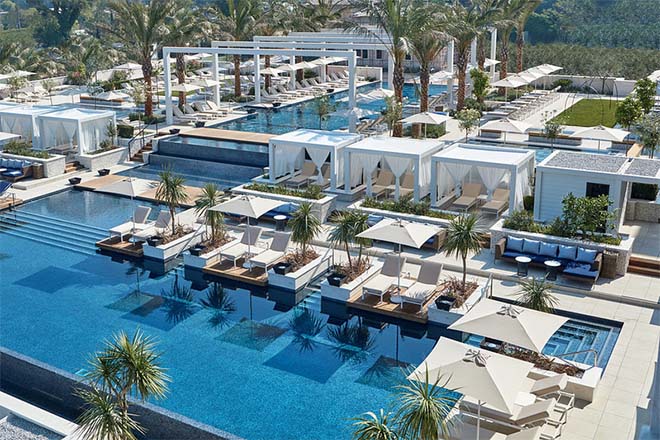 Regent Pool Club Residences: elegant enjoyment by the water
Inspired by the Italian Riviera, these modern luxury apartments with spacious terraces offer breathtaking views of the sea and mountains. Timeless elegance with an extraordinary location on the edge of the marina and next to the five-star Regent Porto Montenegro Hotel. Regent Pool Club Residences consists of two identical buildings, Aqua and Baia, enclosing a multi-level infinity pool surrounded by beautifully landscaped gardens. The rental program on offer makes the studios, n-, two- and three-bedroom apartments an ideal investment. The program also provides access to the extensive services and facilities of the Regent Porto Montenegro Hotel and also provides all maintenance and rental management upon request by the owners.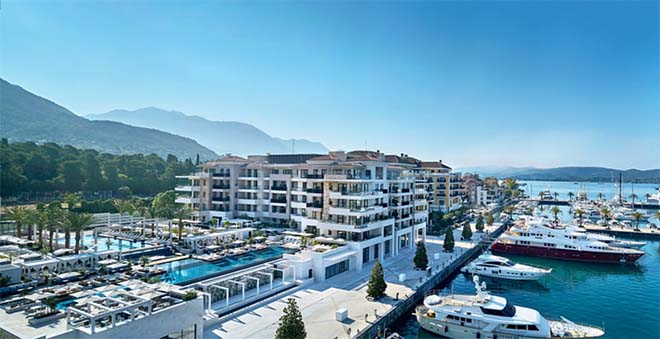 Elena Residences: timeless and refined
Elena Residences is a recent addition to Porto Montenegro's residential complex, sheltered by the nearby mountains and located on a central boulevard with several attractive shops and restaurants. The 50 luxurious apartments are perfectly situated to fully enjoy the dazzling sea and mountain views, with thoughtful furnishings, contemporary design and exceptional attention to detail. Interested buyers can choose between studio, one, two or three-bedroom apartments with bright, open-plan living areas. Elena Residences also offers a resident-only swimming pool and fitness center, a 24-hour concierge, Owners Club membership and, if desired, a luxury rental service.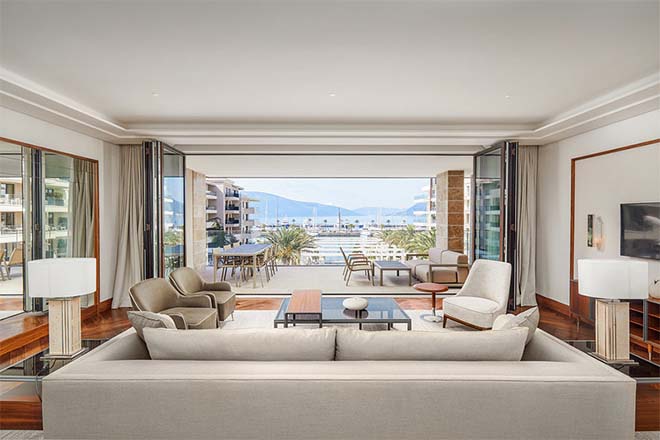 Boka Place: the pinnacle of urban living
Boka Place is the latest development in Porto Montenegro, a prestigious urban district due for completion in 2024. The new multifunctional district is beautifully designed and furnished by the regional design agency Atellior. Boka Place will include the five-star SIRO hotel by leading group Kerzner International (known for One & Only Resorts, among others) as well as 144 SIRO residences managed by the hotel, ranging from studios to three-bedroom duplexes and penthouses with concierge service at the five-star hotel and 69 Boka private residences including studios, one- and two-bedroom apartments and penthouses, with a professional rental management program by M-Residences if desired. The high quality project will also offer a complete lifestyle experience with restaurants and bars, international fashion stores and a state-of-the-art cinema complex.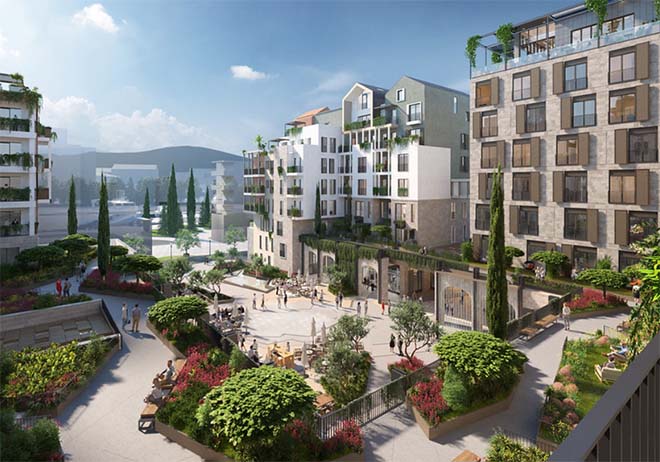 A special destination
With more than 280 sunny days per year, Montenegro enjoys a pleasant Mediterranean climate. Montenegro is located on the crystal blue, clear Adriatic Sea and offers a beautiful 295 km coastline with 117 inviting beaches. It is a country of rich culture and breathtaking nature with majestic mountains, five national parks renowned for their unspoiled beauty and four World Heritage Sites, including the Bay of Kotor, the largest freshwater lake in Europe. Porto Montenegro has transformed the area into an exclusive destination and platinum marina, contributing to Montenegro being the second fastest growing tourist destination in the world. The luxurious lifestyle of Porto Montenegro is easily accessible via the airports of Tivat, Dubrovnik and Podgorica, only 2.5-3 hours flight time from the main Belgian and Dutch airports.
Prices
Boka Place: available off-plan, completion in 2023, prices range from EUR 298,000 to EUR 1,069,000, penthouse prices on request.
Regent Pool Club Residences: ready to move in, prices for the penthouses from DKK 2.3 million. EUR
Elena Residences: ready to move in, prices for the penthouses from DKK 3.9 million. EUR
At www.portomontenegro.com you can discover everything about this enchanting holiday destination.
Also read: