She passed Gouda every day by train, but Sophie Poustochkine (36) never thought she would one day call this city 'home'. Until she falls in love with Benjamin Djedzibegovic from Gouwenaar (35) and then with our town. "When I first came to Gouda, I immediately said: I could live here," says Sophie. Benjamin adds: "I immediately shouted: if we are going to live together, NOT in Gouda."
The two met eight years ago in an Irish pub in Rotterdam. "I was out with a friend and Benjamin with a friend. His friend broke up with my girlfriend, and then I was actually a bit stuck with Benjamin,' says Sophie. "But luckily we felt good right away. We both have difficult last names, so we competed to see who could pronounce the other's last name the best." While things did not go so smoothly between boyfriend and girlfriend, Sophie and Benjamin became more and more cozy.
The text continues below the image >
Washing dishes on New Year's Day
Sophie and Benjamin then see each other more and more when they are out with their friends, and it often gets late at the pub. "One night we all went to my house because the pub was closing. We were still having too much fun and everyone kept sleeping. Then Benjamin and I kissed for the first time."
After Benjamin and Sophie's two friends broke up, the two continued to write to each other. "On New Year's Day I sent him a text. I'm so tired and I still have to do the dishes, I ask. Benjamin then said: I will do the dishes for you. Not much later he was in my kitchen and he never left."
Apple revenue
Despite being together often, the two deny being in a relationship for a long time. "We both just got out of a relationship when we got to know each other," says Benjamin. "We weren't ready for a new relationship yet, so we called it an apple turnover for a long time."
"Also, it all happened very quickly. We met in December and by February we were like, maybe it's more than an apple turnover. It feels like a relationship, it smells like a relationship… Maybe we should start calling it that."
The text continues below the images >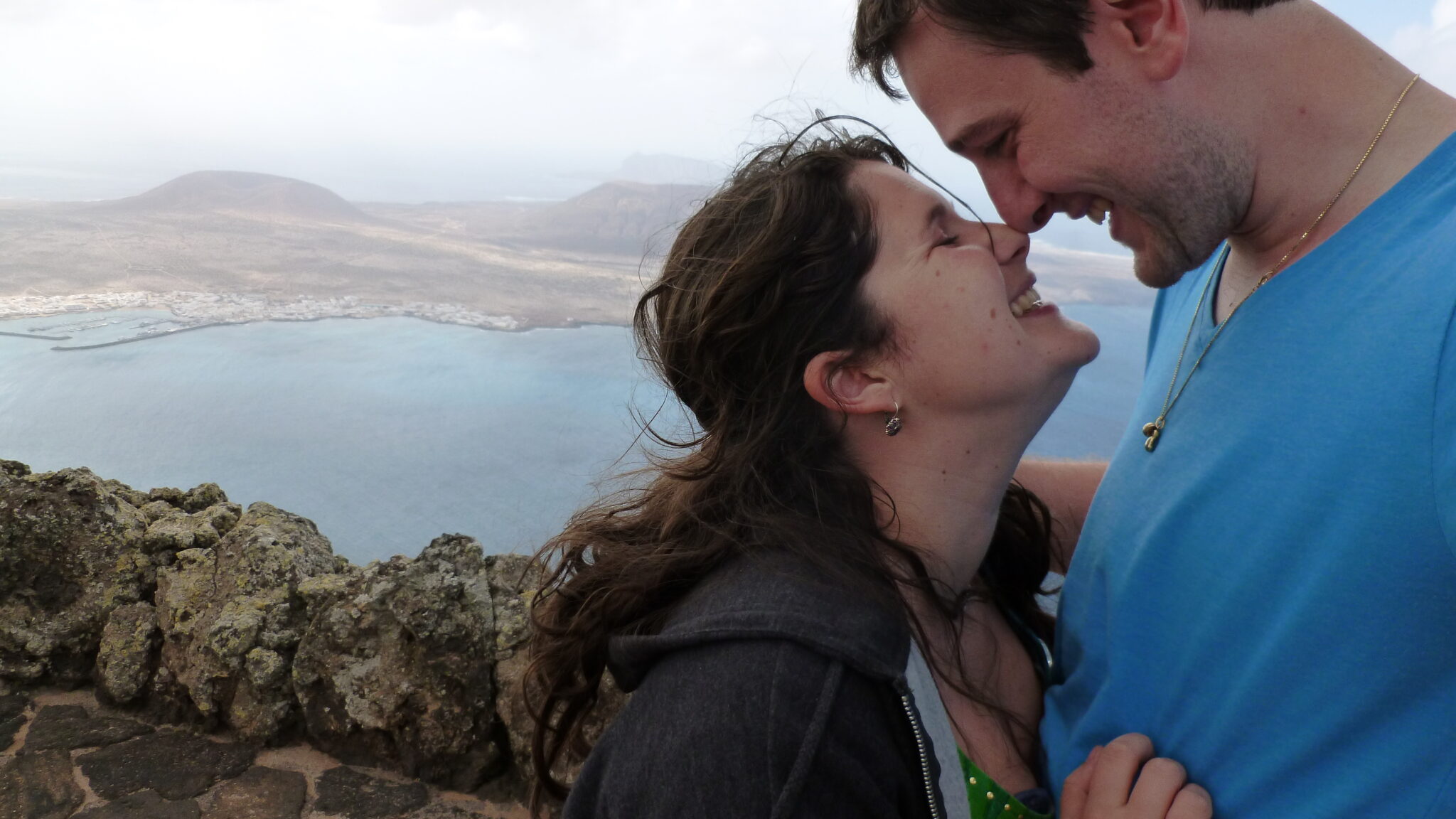 2

Still living together in Gouda
"He just wanted to be with me and I really wanted to be with him," says Sophie. "But we waited a long time before we moved in together. I would give you my keys and come over here. But Benjamin wanted to slow down a bit. It wasn't until three years later that we took the next step."
The couple decided to look for a house in Gouda. "I immediately fell in love with this city. I like the historic center and the small feel of the city. I really like the cheekiness of Gouda, especially now that we have children."
Thanks to Sophie, I rediscovered Gouda
"I didn't necessarily need to live in Gouda, but now I really like it," says Benjamin. "My friends and family live here and it's great fun, especially with the kids. During coronalockdowns, I found out how valuable it is to have friends and family nearby. Thanks to Sophie, I rediscovered Gouda."
Did you move for love?
Do you also have a special story? Did you move to Gouda or did you just leave Gouda for love? Let us know via [email protected]. Many Gouwenaars preceded you!
We were looking for a lot more for you…
Moved by love: 'I love Brazil, but this is my home now'

Gouwenaar Gerrit Alblas (67) never thought that a tour through North America would change his life. It is 1996 when…

Moved for love: 'It was definitely not love at first sight'

Moved for love: 'Everything is so common in the Netherlands'