Meet your next favorite LEGO set. One fan gets the ultimate honor: his self-designed build will be released as an official kit. Viking Village leaves two other impressive potential sets.
LEGO has impressed children since the middle of the last century that they can make anything. It produces generations of skilled builders, of whom a selected group will eventually even work for the Danish toy manufacturer.
LEGO Ideas: fans get the chance
After all, someone has to design the sets that are continuously advertised. LEGO knows that the biggest fans can also create the most impressive creations, despite the fact that the plastic bricks are 'just' a hobby.
The manufacturer eagerly and very cleverly uses this through LEGO Ideas. It is a website where you can upload your own sets. For example, your self-designed spaceship or a tribute to your favorite movie.
Then other fans can vote on it. In the end, LEGO occasionally selects one or more sets, which are then actually released. Often with some modified details to make things a little more solid, for example, but that shouldn't spoil the fun: every fan's dream can come true.
Three chance creators
It has yielded several pearls in recent years. Think of this masterpiece by Van Gogh, this working grand piano or the impressive typewriter that the company released last year. Each and every one of them is the result of the work of diligent fans.
We can now add a new set to that list. LEGO has allowed consumers to vote on three old Ideas sets in recent weeks. Sets that have already reached more than 10,000 votes, but have not previously been selected by the manufacturer.
The brand kept the reins themselves by serving fans three sets. Only the set with the most votes will actually be put into production and released worldwide.
Viking Village wins
The clear winner is a nostalgic set called 'Viking Village'. With a whopping 16,317 votes, a fan who calls himself BrickHammer is the lucky one. He gets the ultimate credit: LEGO is really going to release his Viking village as a set.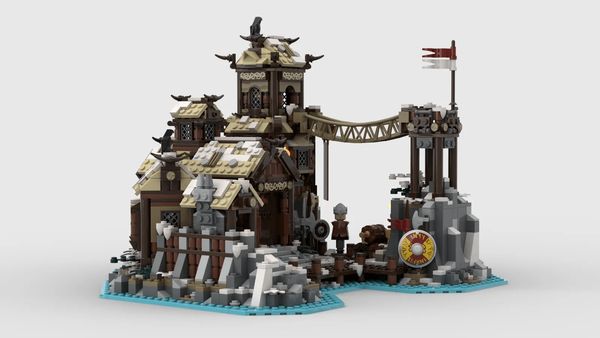 The winner writes on his Ideas page that he wanted to bring LEGO's Viking theme back to life, but this time with a design more true to history. LEGO's sets from about ten years ago were more based on Norse mythology and fantasy.
It gives a design of about 2100 stones. With this, you build a village with, among other things, a forge, a temple, a watchtower and, of course, a building where the Vikings and their king can gather.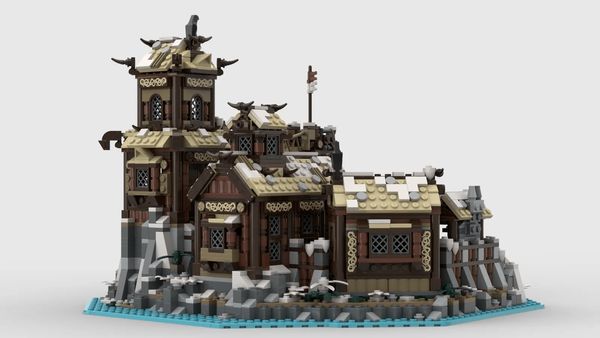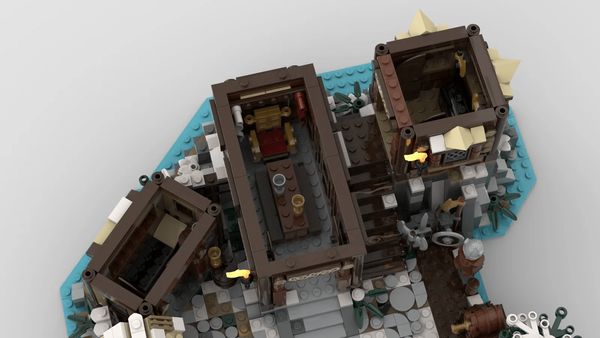 Just a little patience
LEGO has already started working on the final design. We'll probably get to hear the associated price tag and release date for this new set soon.
So be patient. In the meantime, we're also introducing you to the other two Idea Sets that have been voted for in droves by fans, but unfortunately won't make it to the shelves of your local toy store.
Mini golf course (11,575 votes)
This nostalgic set, including a windmill and moving obstacles, consists of three holes that are actually playable. Unfortunately, this fan design stuck in second place.
Marine life (6,732 votes)
The third set is somewhat reminiscent of LEGO's ship in a bottle. With around 1164 stones, you build a glass dome containing a piece of sea life of your choice. You can build a jellyfish, a clownfish and a seahorse with the corresponding stones. At least on paper. This set also lost the match.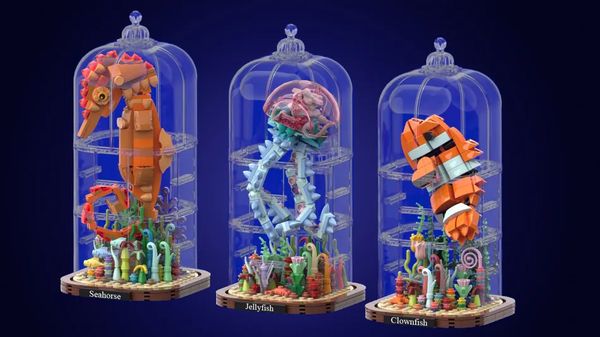 Have you seen an error? Email us. We are grateful to you.