Children are perhaps the most difficult group of viewers to reach, especially with so many different channels available. NPO responds to this and does not shy away from heavier themes such as slavery and the war in Ukraine. "Kids want to know exactly how it all works."
By Maarten Hafkamp
Where 'in the past' you only had the public broadcaster as a window to the world, now there is also YouTube, social media and streaming services that offer thousands of children's programs. The public broadcaster has to agree to this in order to reach children, explains genre head children Robert Fortuijn in conversation with NU.nl.
Interactivity plays a big role in this: NPO actively conducts research among children. Then sometimes you have to conclude that you have to stop doing something. Earlier this year, the fifteen-year youth drama series came to an end SpangaS .
Fortuijn: "It was actually hard for us to say goodbye to it ourselves, while kids we asked were clear about it. 'I didn't like it that much anymore and I was too busy so I didn't watch it anymore' the most forward-looking. Then you know enough."
'The children jumped on André Kuipers'
Children are busy, you have to focus on that, says Fortuijn. However, they are definitely still ahead of the traditional tube. Concretely, NPO watches children's programs on TV for one hundred million hours a year. In comparison, on YouTube it is 29 million. So a big difference.
"Linear TV is still very well watched, as e.g youth news. It is flooded with fan mail every day. It's nice to see that the news has fans."
In addition, children often watch TV with their parents, for example on Saturday evenings The whole of Holland is baking children. Soon the game show will return Waku Waku after years back. "It has a big nostalgia factor, but for kids it's just a fun animal quiz." Fortuijn also mentions Last family portrait which he describes as a Expedition Robinson for families.
A good idea arose from the TV survey among children: a quiz with André Kuipers. That idea was developed by NPO, where the spaceman takes viewers on a virtual journey to Mars in Space challenge (KRO-NCRV). "The footage included forty bouncing kids who are total fans of all things related to space travel. In the app, they can play along at home and win badges. Today's generation of kids is likely to experience a trip to Mars. the imagination."
De duurste serie ooit
Het populaire boek Lampje van schrijver Annet Schaap over een vuurtorenwachtersdochter en een zeemeerminnenzoon wordt een serie op NPO Zapp. Volgens Robert Fortuijn is het de duurste serie ooit (3 miljoen euro).
Voor de allerkleinsten brengt NPO Zappelin twee nieuwe kleuterspelshows. Boswachter Tim presenteert de Beestenbrigade Battle (KRO-NCRV): een spelprogramma over de natuur waarin elke aflevering een dier centraal staat. Nieuw is ook PatsBoemKledder! (NTR), een spectaculaire spelshow met poppen voor kleuters over techniek.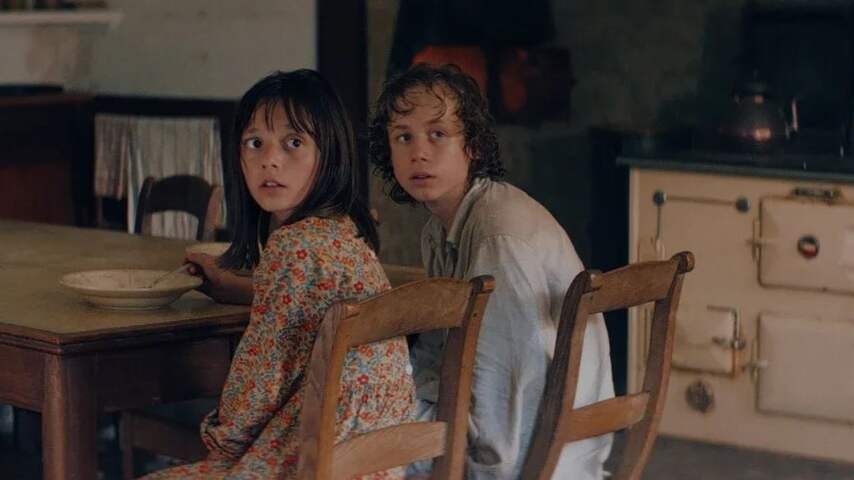 'Children ask about dictatorships and democracy'
NPO Zapp tries to create content around themes that are relevant to children. Even if they are more serious topics. The digital series Kofi's Toric (EO) tells the story of a young slave, Kofi, who makes vlogs about his life. He lives and works as a slave on a plantation, falls in love and tries to escape. It is based on a true story.
Why did the NPO specifically choose this theme? Fortuijn: "This is a story that needs to be told, also in light of what's going on around Black Lives Matter and Ketikoti. Kids want to know exactly what happened then and why it's happening again."
The same applies to the war in Ukraine. "The question came up about dictators and democracy. These are abstract concepts for children that we would like to make concrete. It suited presenter Tim den Besten, who always wanted to find out how to start his own country."
Den Besten can therefore be seen in November as well Timmyland (VPRO), where he "is his own boss and rules like a child would". He gets help from politics and the royal family and has his own currency.
"That way, it becomes tangible for children. For example, we want to cover big, difficult themes more often, without it being forced on them."



Zie ookDe slimste mens verhuist, fake news uit den boze: dit brengt de NPO dit najaar
---