Doors
–
In Deurne-Noord near Bosuil, the last Eucharistic celebration took place on Sunday in the Church of Our Lady of Perpetual Help. For many of the approximately 230 faithful present, it was an emotional farewell to their parish church. Nothing is yet known about recycling or secondary use. Architecture enthusiasts who wanted to catch a glimpse of Alfons Hoppenbrouwer's creation also attended the last Sunday fair.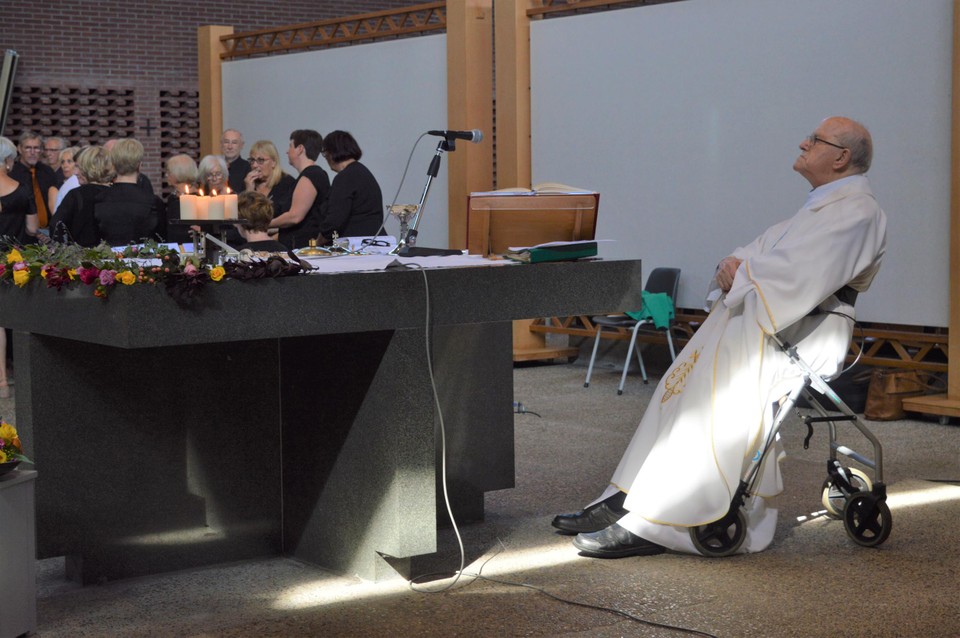 The parish church Our Lady of Perpetual Assistance on the corner of Merksemsesteenweg and Sint-Fredegandusstraat was built in 1966 to a design by Antwerp architect Alfons Hoppenbrouwers (1930-2001). Hoppenbrouwers was the father architect and director of Sint-Lukas in Brussels, through which he exerted influence on several generations of Flemish architects. The church is built in Brutalist style and therefore quite distinctive, but not protected as a monument, although a procedure has been initiated.
In the approved church policy plan 'Pruning to grow qualitatively' of the Diocese of Antwerp, it was decided to see Deurne-Noord as one cluster and to go from three to two churches.
Father Thomas Hendrikus, Reverend Henri Van Bergen and Reverend Wim Eckelmans led the last celebration together, assisted by sexton Rudi De Peuter. The Eucharist was graced by the Cecilia choir from Gierle with Rozelien Gabriels from Zandhoven, grandniece of architect Hoppenbrouwers, as soloist.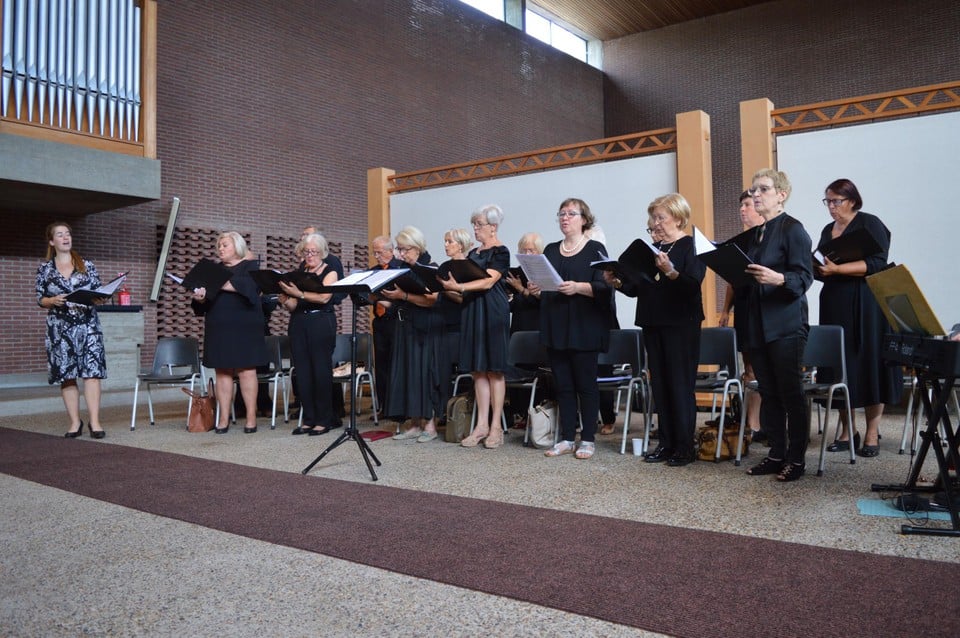 No piles of stones and concrete
There was a coffee table atmosphere. Pastor Henri Van Bergen captured well the madness at the last party. "A church is more than a pile of stones and concrete. There is a breath in it. People are buried here, people took their first communion here, people got married here. If you say: from now on I will follow the mass on television because the other churches are too far away or it is difficult to park there, then I respect those feelings. But know that you are very welcome in the other churches in the area. Back then, when I started as a priest in Deurne-Noord from Mariaburg, I also thought that it could never be my new home. Now I feel more secure in Deurne-Noord than in Mariaburg."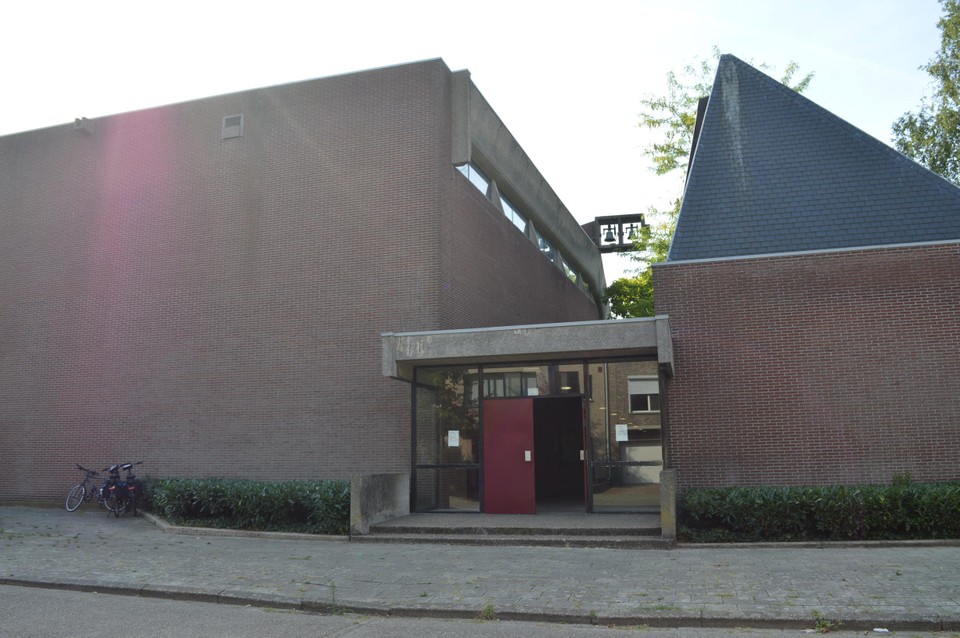 weekly chapel
Chiro members, people from the social merchant and from the neighboring parishes participated in the closing celebration. The chapel is open on Wednesdays and Fridays from 9.30 to 11.00 as a place of reflection, but not for the time being. Nothing is yet known about a secondary use or recycling, more than about a possible desecration. The diocese previously proposed turning it into a trampoline church because of the high ceiling, but this met with opposition.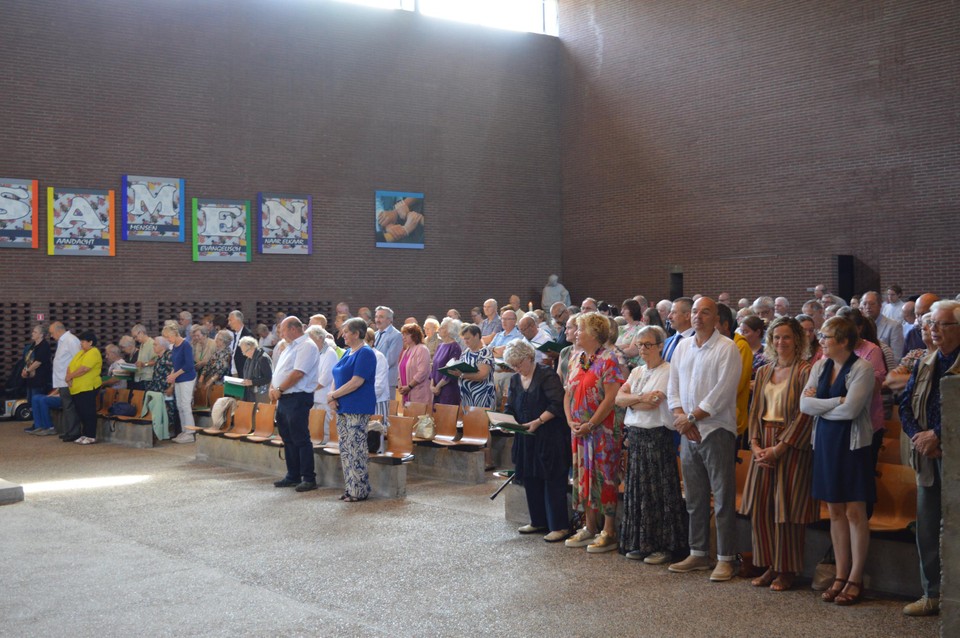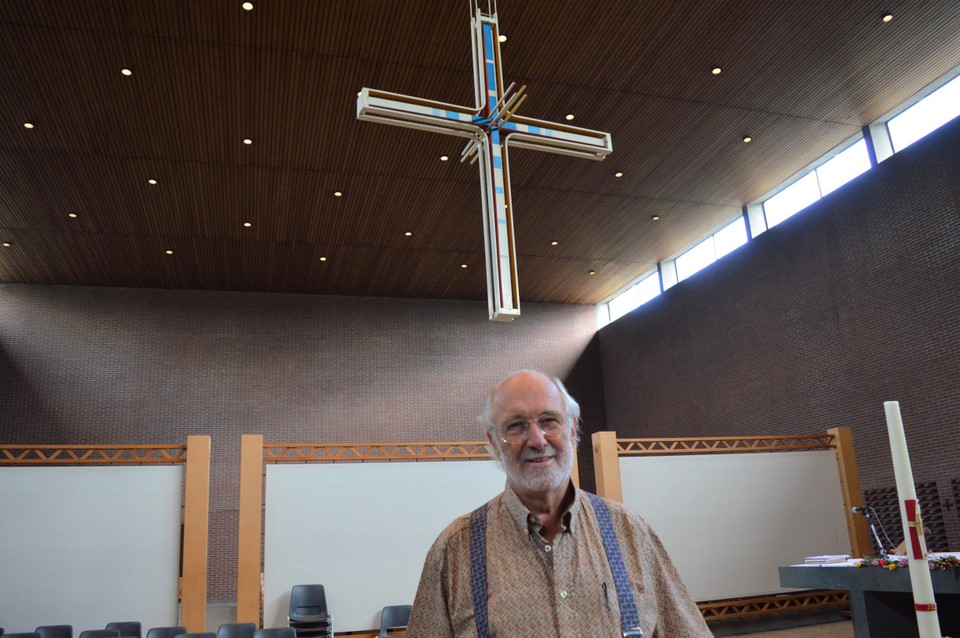 Architect Alfons Hoppenbrouwer's family is worried about the future of the building, a model of modernist and brutalist architecture. "To tear this down would be the biggest stupidity they can do," says architect and professor emeritus Jos Vandenbreeden from Mechelen, a former student of Hoppenbrouwers. "I was in my second year when this church was consecrated. The Hoppenbrouwers were so proud of this church. He was a master of acoustics, and you heard that today when the choir sang. He was a great admirer of Le Corbusier. The winter chapel with the pyramidal roof is inspired by a chapel by Le Corbusier in France."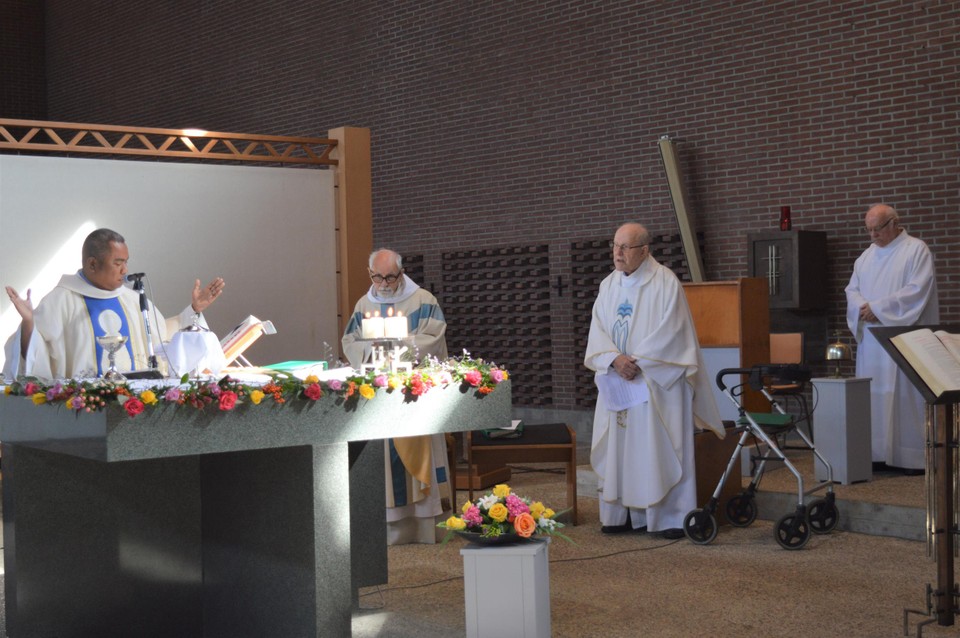 Marcel and Yvette Van Mol-Van Dingenen contribute to the parish magazine and always come with high celebrations such as Christmas and Easter. Where are they going now? "We don't know yet, maybe we won't go to mass anymore."