Antwerp
–
The historic school building in Van Peenestraat on 't Kiel, designed by city architect Emiel Van Averbeke in 1935, is under construction. After several years of idleness, it is being completely renovated. From the 2024-2025 school year, the 450 students from the urban primary school Creatopia will be able to take lessons there again.
After seven school years in container classes, the students at the urban public school Creatopia can once again dream of completely new classrooms. Their historic school building in Van Peenestraat on 't Kiel is being restored after many years of vacancy. Jinnih Beels (Vooruit), Antwerp's councilor for education, started the renovation on Thursday with the laying of the foundation stone.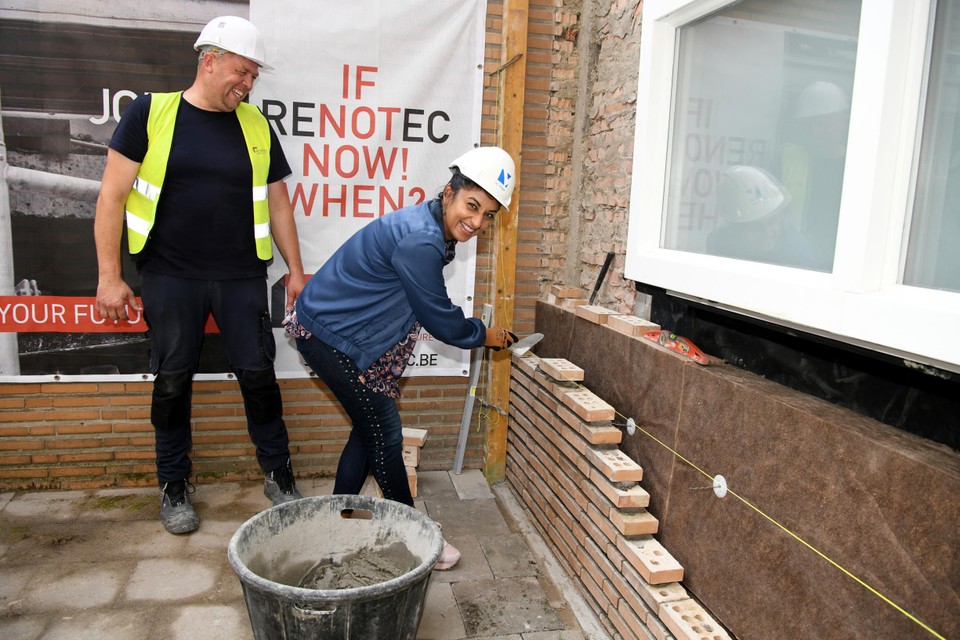 Architectural heritage
The school building was designed by city architect Emiel Van Averbeke in 1935 and has served as a place of education for more than 80 years. Because it no longer met the modern requirements that a school must meet, the renovation must also meet these requirements. "Both the facade, the roof and the joinery will be completely renovated and further insulated," explains architect Anne Gorlé from Patine Architecten. "After the work, the EPC value will correspond to the value of a new building. In recent years, there have been plans to demolish everything for a new building, but you don't need to build anything new to make it energy efficient. That's the message we want as architects also to propagate. Although the building is not protected as a monument, it is classified as an architectural heritage. Therefore, we also preserve all authentic elements and, after extensive historical research, we try to return as close as possible to the original design."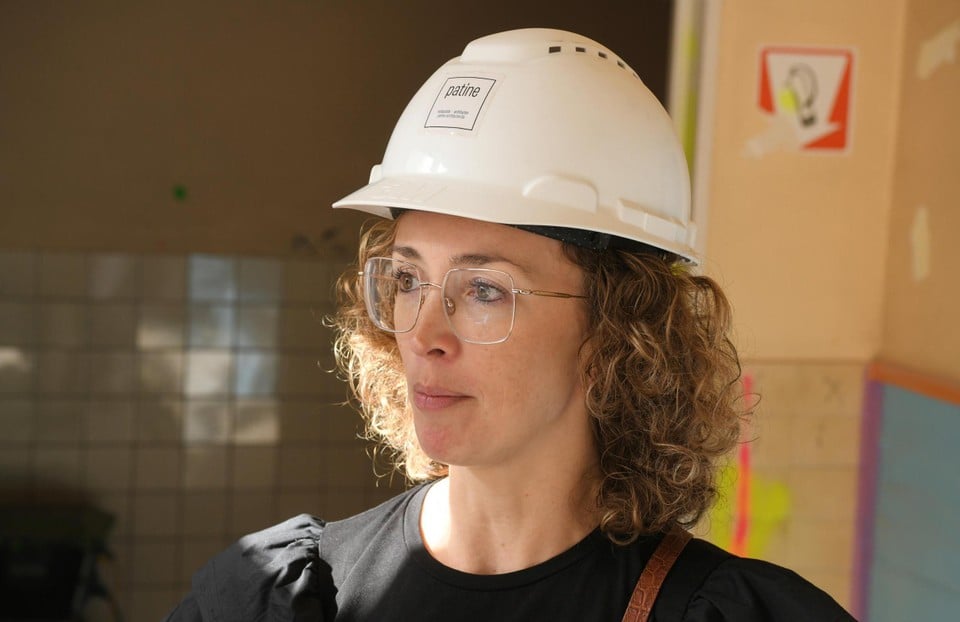 It is e.g. already evident in the classrooms. The authentic furniture, such as the cupboards, will be included in the renovation and will be repainted in the colors of earlier times. However, adjustments are also underway. The changing rooms are converted into separate work rooms. And the seven terraces, small inner gardens, must be greened and furnished as outdoor classrooms. The playground will also be softened up and given a green jacket.
"Relieved"
Creatopia's director, Sonja den Ouden, is relieved that the work has finally started. "During the last seven years, we have tried to get the most out of the container classes in Kielparken," she says. "But we are increasingly reaching our limits there. We have no dining room, no gym, a teacher's room that is too small,… And because of our temporary location, the distance from our kindergarten has become very large. We are therefore very much looking forward to moving into this beautiful building."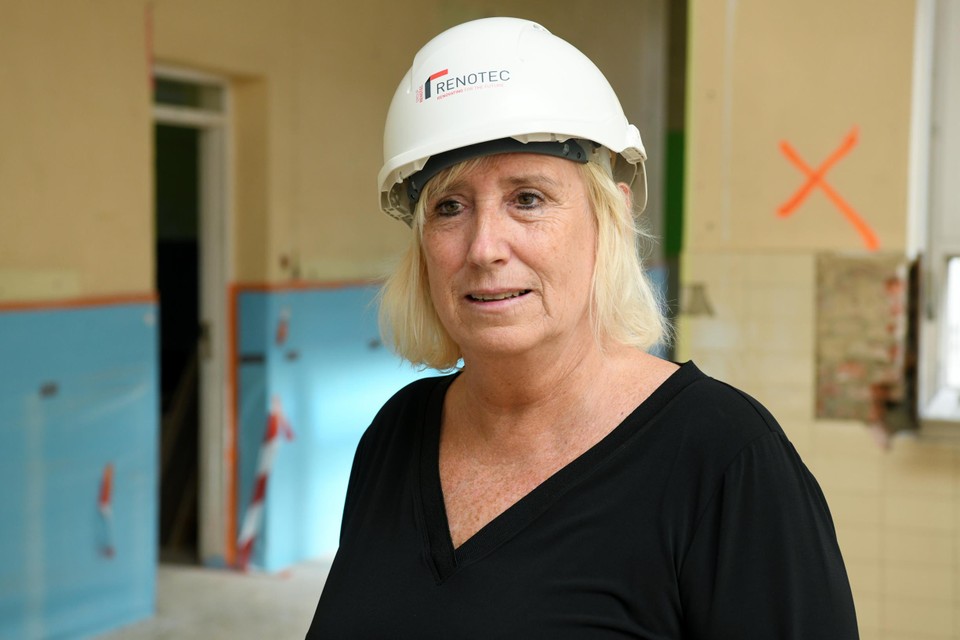 Although management, teachers, parents and students must be patient for a while. From the 2024-2025 school year, the renovation work must be completed, and the 53 teachers and 450 students can begin the move.
The total cost of the renovation is approximately 14 million euros, part of which is financed by Agion, the Agency for Infrastructure in Education.