In the fast-paced world of motorsport, long-term relationships are the exception rather than the rule. Fortunately, this does not apply to the collaboration between Marc Marquez and Shoei, which dates back to 2010, when the then 17-year-old Spaniard laid the foundations for a glittering career with his first 125cc world title. Twelve years and a total of eight world titles are now further ahead, so you can talk about a successful partnership. And this year it will be crowned with a special MM93 collection, which includes no less than four models!
And these special designs, all subtle by Dave Design, aren't just limited to the fast part of the Shoei range, as you might expect. On the contrary, whether you like a sporty or touring style of riding, or enjoy a retro bike on the road, there is a suitable model for every type of rider.
Starting with the NXR2 MM93 Rush, based on the NXR2 introduced last year. The successor to the popular NXR received a completely redesigned helmet shell and many important improvements were made (including a larger visor, better ventilation system, etc.). The already rich color and design spectrum has now been expanded with an equally subtle and eye-catching grey/silver/black Marc Marquez version.
The same colors also form the basis of the Neotec II MM93 Collection 2-Way. However, Shoei's versatile flip-up helmet is not matte, but glossy, where the dark basic colors contrast nicely with the bright red MM93 logo on the back.
The red can also be found to a greater extent in the design of the GT-Air II MM93 Road, the sporty touring helmet from Shoei with, among other things, an integrated sun visor and practical ratchet quick release.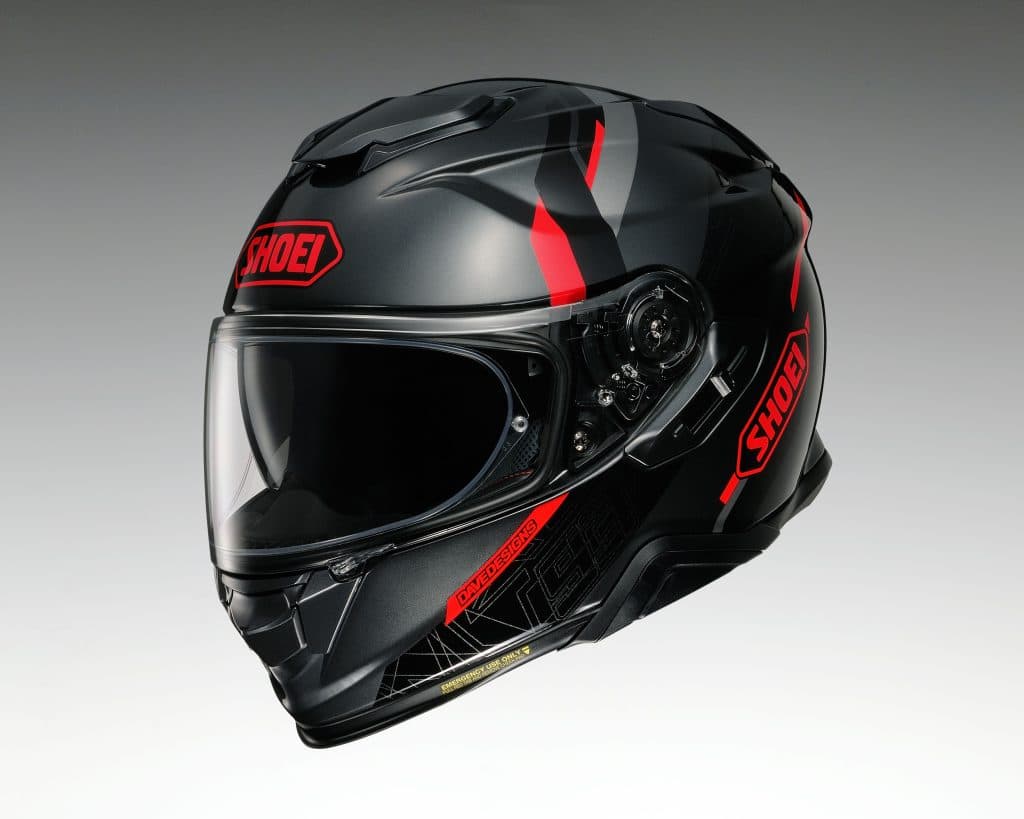 The most striking helmet from the new Marquez collection is undoubtedly the EX Zero. A vintage retro helmet whose shell shape is even based on the one from the famous EX line from the early 1980s, with a special design that refers to a successful MotoGP rider, is of course not immediately obvious. The MM93 design on the EX-Zero is therefore characterized by many more classic lines that really do justice to the helmet's design!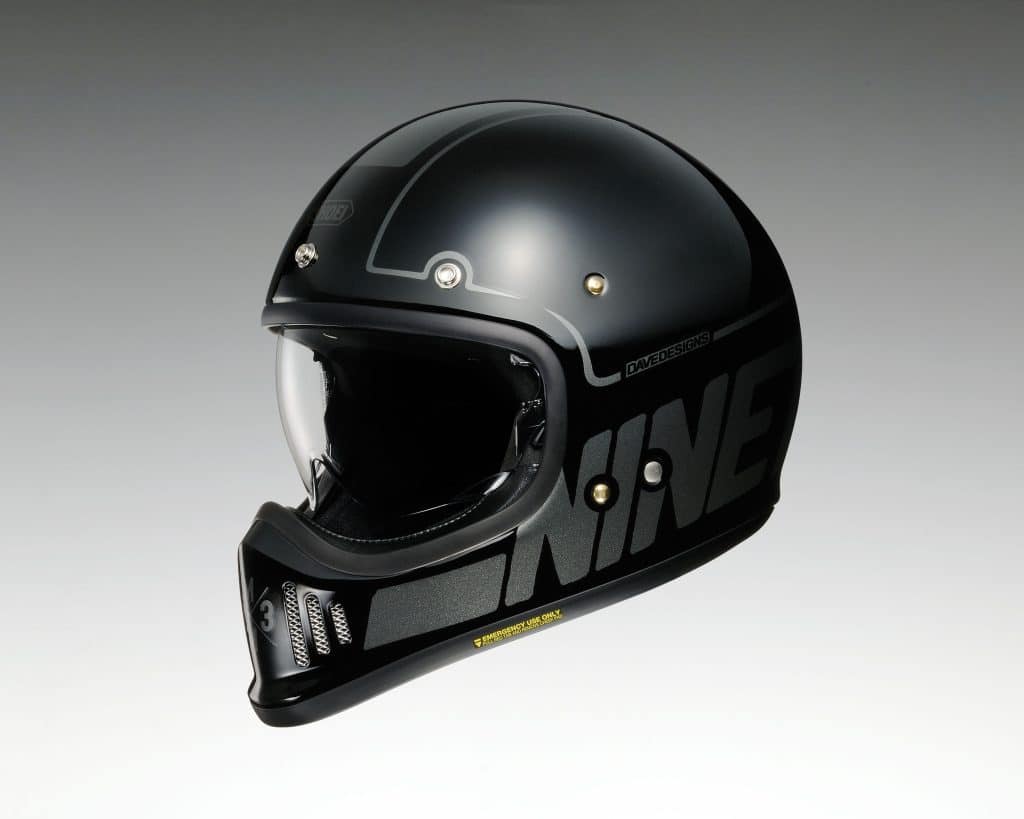 A mouthwateringly delicious quartet, which may belong to the same collection, but each manages to surprise with its own unique touch. The MM93 models of the Neotec II, GT-Air II and NXR2 will be available in stores from October, for the EX-Zero MM93 you will have to be patient until February. Prices are €759 (Neotec II), €639 (NXR2), €689 (GT-Air II) and €549.00 (EX-Zero) respectively.
HIGHLIGHTS (summary)
NXR2 MM93 RUSH
Helmet type:
– Full-face helmet
Outer shell:
– six-layer AIM+ fiberglass composite
– helmet shell in four sizes
Interior:
– suitable for Shoei Personal Fitting
Equipment:
– double D closure
– Emergency Quick Release System (EQRS)
– Pinlock Evo anti-fog visor (supplied)
Sizes:
– XXS to XXL
Price: €639.00
---
NEOTEC II MM93 COLLECTION 2-WAY
Helmet type:
– System helmet
Outer shell:
– AIM multilayer fiberglass composite
– helmet shell in three sizes
Interior:
– suitable for Shoei Personal Fitting
Equipment:
– robust ratchet closure
– integrated sun visor
– Pinlock visor (supplied as standard)
Sizes:
– XS to XXL
Price: €759.00
---
GT-AIR II MM93 ROAD
Helmet type:
– Sporty touring helmet
Outer shell:
– AIM technology of fiberglass composite
– helmet shell in three sizes
Interior:
– suitable for Shoei Personal Fitting
Equipment:
– integrated, optically clean sun visor with quick release
– ratcheting child belt
– Pinlock visor (supplied)
Sizes:
– XS to XXL
Price: €689.00
---
SHOEI EX-ZERO MM93 MASTER
Helmet type:
– Retro full face helmet
Outer shell:
– AIM multilayer fiberglass composite
– helmet shell in three sizes
Interior:
– suitable for Shoei Personal Fitting
Equipment:
– double D closure
– optional peak (available in late 2018)
– visor in 3 colors (clear, tinted, yellow)
– ventilation openings on the chin guard
Sizes:
– XS to XXL
Price: €549.00