The trends in (public) playgrounds were discussed during the Speelplan conference on 20 September. Most striking is the integration of digital applications in playgrounds. But the integration with social goals also fits into the playground of the future.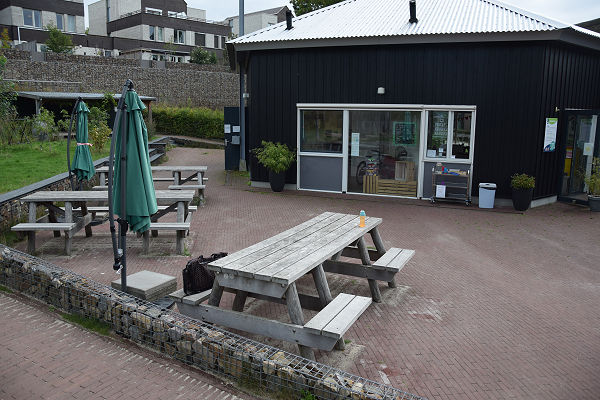 Playgrounds as means to social ends
Walid Rahman and Arie Stobbe from Speelplan opened the knowledge day with the sober observation that little has changed in the basic principles of playground design over the years. "The goal remains to create beautiful and challenging play areas."
However, they also note that changes are indeed on the way. Stobbe: "Today, when designing a playground, more and more attention is paid to other social goals, such as obesity prevention, water diversion and water storage of a location, accessibility for children with disabilities (playing together), the role of social cohesion in a neighbourhood, sustainability or creating shaded areas (to prevent skin cancer).
Rahman warns that these social objectives should not become predominant: "Playing naturally fulfills many social desires, e.g. You bring children back into contact with nature, and such a playground also fits well into a natural environment. But don't skip it. Sometimes it is better to choose a less natural material for the drop surfaces. Mothers don't like it when children come home with dirty clothes every day and therefore keep their children inside. Arguments such as durability, maintenance costs and safety are also still important. In our practice, a mixture of natural elements and 'traditional' play equipment seems to work best with children."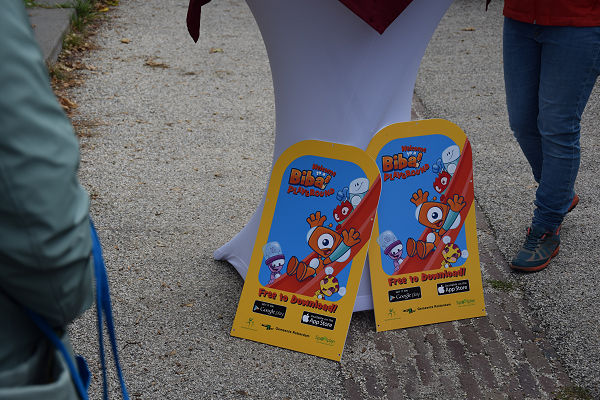 Interactive additions to play facilities
A striking trend that was discussed a lot during this knowledge day is the addition of an online gaming form to an existing gaming environment. The big advantage is that no major (and expensive) adjustments are required for this add-on. Adding a game form is often done through an app or website. For the playful children, it has the advantage that new forms of play are added to the environment. The digital addition also provides administrators of a play area with more data about the use of the play objects and the target group.
Examples:
Also under development: theme and accessibility
The municipality of Utrecht is also explicitly considering future playgrounds. To achieve this, managers are given more and more freedom to find their own course through (supported) privatization. One of the realized projects is a sports playground in the Abstede neighborhood with, among other things, a ninja city obstacle course. Or De Hoef Nature Playground (see photos above this article); developed together with Speelplan. Projects have also been established to develop 'adventurous play' and a 'healthy playground'.
"Also within the area availability there is still a world to be won." This is what Ilse van der Put from the Unlimited Games program advocates. According to Van der Put, the most important point of attention is to develop play areas where all children can play together. Participation in the design phase is an important instrument in this regard. Van der Put: "By involving all children in a play project in advance, you create ambassadors for the playground. Children also ensure that 'their' place remains neat, tidy and cosy. Also remember that participation does not have to stop after delivery, but continues when the playground is open."
More tips and recommendations at: www.ungrenspelen.nl
Role for entrepreneurs (also in public playgrounds)
The majority of the audience at the playground knowledge day came from the public. However, the role of contractors also regularly came into the picture. For example, when realizing catering facilities next to a playground. These are facilities that add value to the publicly run playground. Ilse van er Put (accessible play) also pointed out that toilet conditions with adjustments are sometimes a prerequisite for children to visit a playground. These can be excellently managed by the catering facilities next to a playground.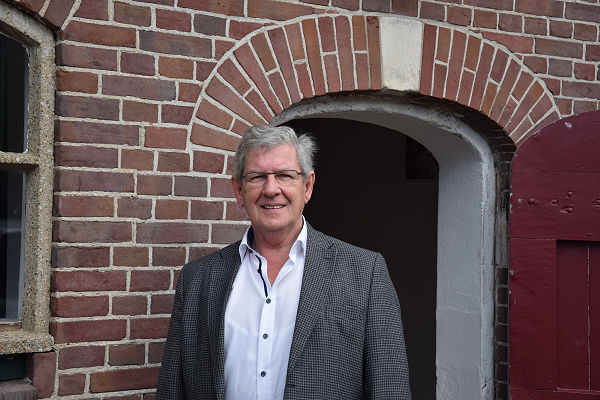 At De Hoef Nature Playground in Utrecht Leidsche Rijn, where the conference was a guest, we also saw a fine form of symbiosis with an entrepreneur. The adjacent farm is used as an event center, church and funeral. Karel van Dommelen is the flexible entrepreneur who manages the place: "Funeral care has an irregular course of activity over time. Therefore, we were open to managing other activities in this building as well. This gaming congress plan is a good example of this. But we also work with nature playground De Hoef at other times. Of course, we take into account that there is the necessary calm in the building during farewell ceremonies. But it can be planned."
Thanks to (organization of the practical day of games): www.speelplan.nl
Do you want to get to know Playplan? This week (October 5th + 6th) they will be present at the Trade Fair Public Space in Jaarbeurs Utrecht.