The Russian army transports children to Russia on a large scale under the guise of vacation or adoption. This is confirmed by Russian media. Maria Lvova-Belova, Russia's Commissioner for Children's Rights, has admitted that she recently adopted a child from Mariupol. Subsequently, the children receive a 'patriotic upbringing'.
It was previously known that Russia sends Ukrainian children to Russia for a so-called vacation, after which a forced adoption by Russian families follows. "There are credible reports that Ukrainian children have been separated from their parents and deported to Russia for rapid naturalization and adoption," Ilze Brands Kehris, head of the UN human rights agency in New York, said in September.
The exact number of children taken in by Russian families is unknown. Russia does not provide figures. Ukrainian authorities say they do not have an exact count, but estimate the number of children in the thousands. In fact, it is about deportations and international conventions are being violated.
Russia claims that these are orphans, but this is often not the case at all. For example, Anya (14) told 'The New York Times' that she was taken to Russia against her will and placed with a foster family. This while her mother lives in Ukraine.
Russian citizen
Through interviews with parents, officials, doctors and children in Ukraine and Russia, The New York Times has identified several children who had been taken. Some could return home. Others, like Anya, are stuck in Russia. The teenage girl said her Russian foster family treated her well, but she longed to return to Ukraine. But she said she would soon become a Russian citizen. "I won't," Anya said. "My friends and family are not here."
What is new is that the Russian media is openly talking about it and that the Russian Commissioner for Children's Rights is now admitting this practice. Maria Lvova-Belova, who is on the Western sanctions list, is responsible for transferring Ukrainian children and has revealed on Telegram that she herself adopted a boy from Mariupol.
Home sick
She said the boy, Filipp, was initially homesick and even took part in a rally in support of Ukraine. "He longed for the house he grew up in, friends and his dear Mariupol," she wrote on Telegram. "But the children have quickly come to appreciate their new home," she said.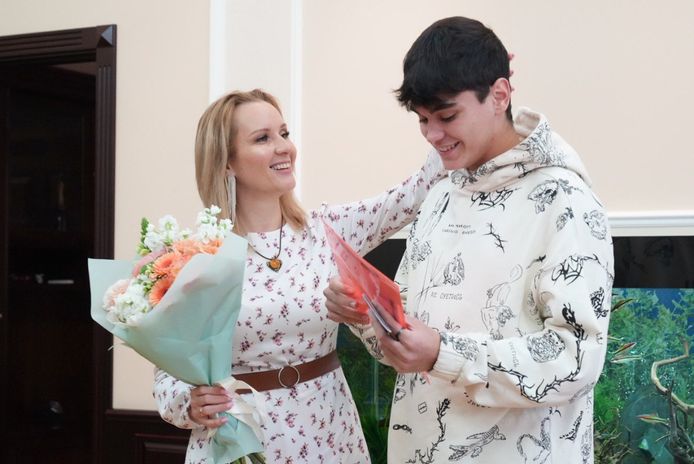 In late September, Lvova-Belova said that 30 (orphaned) children from Mariupol with a previously negative view of Russia and Vladimir Putin had changed their minds. After the children were adopted by Russian families, she says their attitude towards Russia changed dramatically and they "stopped saying all kinds of nasty things and singing the Ukrainian hymn".
More than 350 orphans from the self-proclaimed 'people's republics' of Donetsk and Luhansk have been adopted in Russia and another 1,000 are waiting to be adopted, Russian news site RBC reports.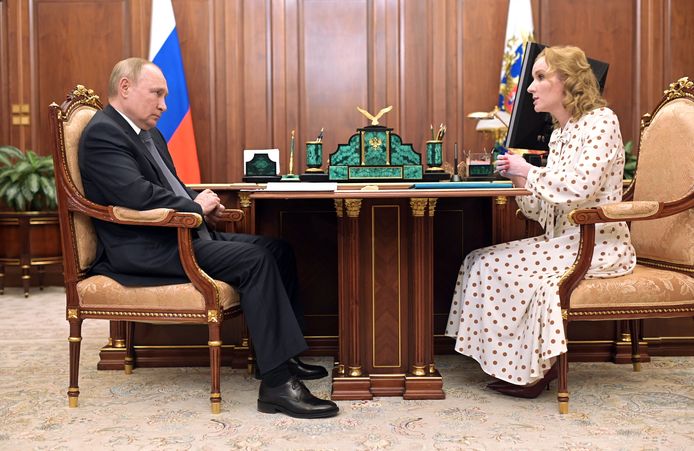 "All parents who wish to adopt a child can do so according to the established procedure. We can help organize meetings or bring children to Russia, for example, as the situation on the ground is turbulent, so not all families will be able to go there to meet a child," the Russian children's rights official said.
Russia seems to know no end as she added that child rights commissioners will soon be established in the (self-proclaimed) People's Republics as well as in the Russian-occupied regions of Kherson and Zaporizhzhya.
Free unlimited access to Showbytes? There can!
Log in or create an account and never miss anything from the stars.

Yes, I want free unlimited access