There is a lot to see, feel, hear and experience for children this autumn holiday. A selection of child-friendly cultural excursions.
1. Lights off. Pop on
What? In the latest exhibition of Huis van Alijn, you can take a look behind the scenes of the puppet theater and puppet theater. In a fun workshop you will learn the tricks of the trade.
Go experience it because What could be more fun than learning how to make your own doll that can walk, dance and jump?
Where and when? From 29 October to 5 November in Huis van Alijn, Ghent.
2. Red Dog Arts Festival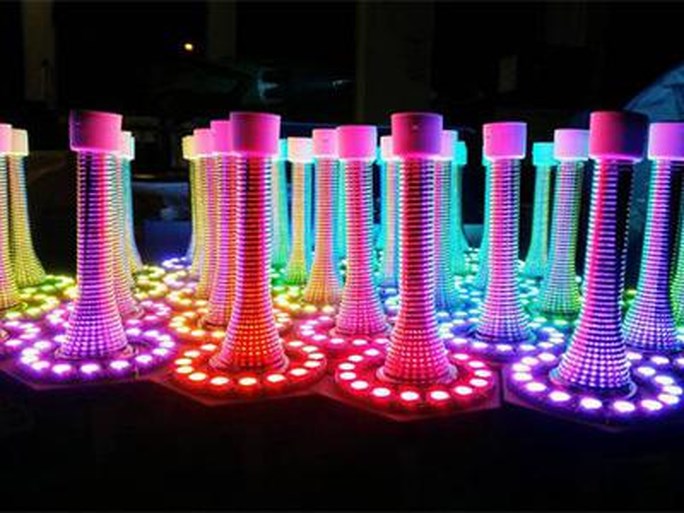 What? A four-day festival in Leuven, for babies and toddlers to teenagers.
Go experience it because there are all sorts of exciting things to see, hear and do, from theatre, film, books and the circus to workshops on Chinese art, fashion, printing techniques and self-portraits. There is even a parade and a workshop around Alice in Wonderland.
Where and when? From November 3rd to 6th at various locations in Leuven. Reservations are strongly recommended, www.rodehond.be
3. Rhizome!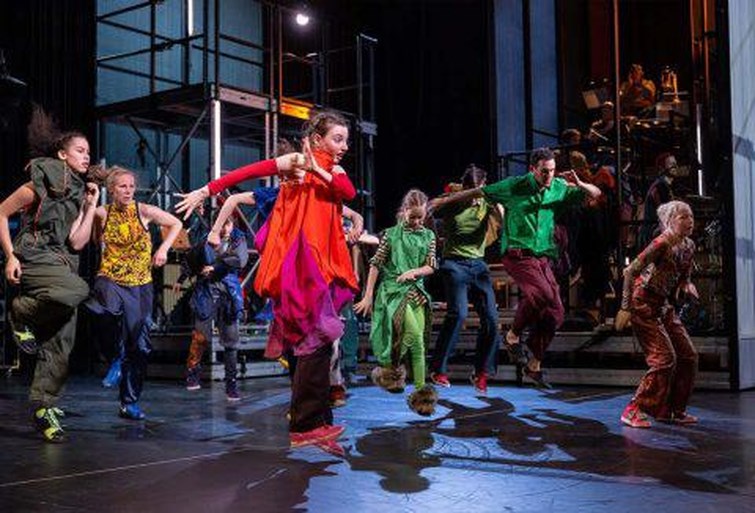 What? A performance in which a diverse group of dancers and musicians give space to loss, with a mix of modern dance, folk dance, pop and opera.
Go experience it because Even when you're little, you have to deal with loss, whether it's a loved hug you've lost, one of your best friends moving far away, or someone close to you dying. This performance helps you give it a place without words, but with all the more feelings.
Where and when? From 3 to 11 November in Opera Antwerp.
4. The great shine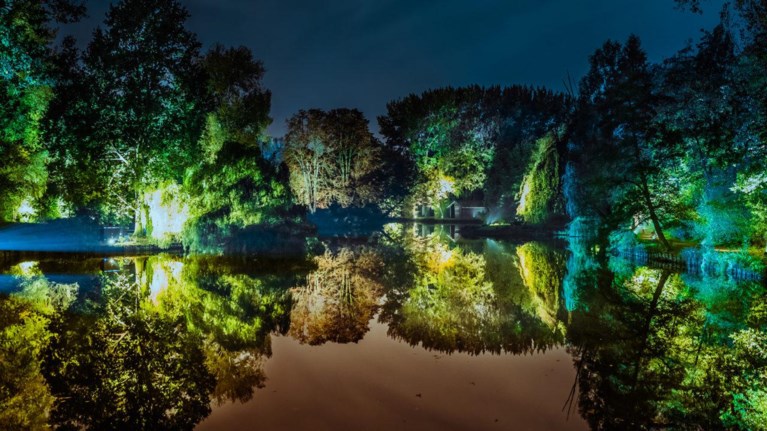 What? A thrilling journey through the dark with fairy-tale trees and fairy-tale-like special effects.
Go experience it because a walk in the park has never been so magical.
Where and when? Until 20 November in Rivierenhof, Antwerp.
5. Young Clouds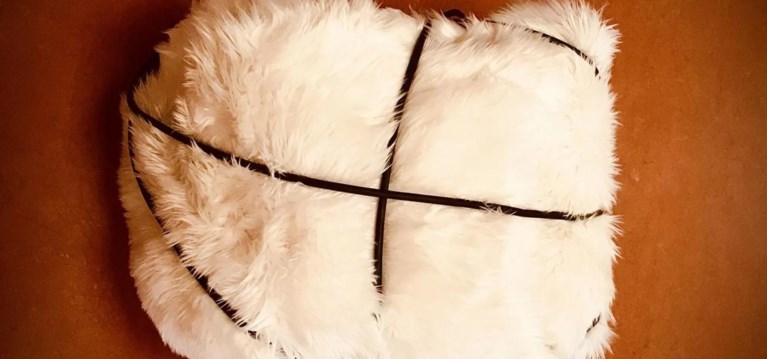 What? A toddler festival full of surprises, short films and fun places for toddlers.
Go experience it because there are short films, circus theatre, music, readings, a sound laboratory and cozy and play corners everywhere. Fun guaranteed.
Where and when? October 29 and 30, Cinema Rix, De Gryspeerstraat, Deurne. www.deklap.be
6. Philem'On
What? The international film festival for young audiences.
Go experience it because Filem'On offers a unique program with 130 films for youth violence from 2 to 16 years. With Belgian, European and international competition sections. Many films are shown in the presence of the directors or one of the actors. In addition, there are also a lot of workshops and cinema concerts. There is even a cinema going studio.
Where and when? Until November 5, various locations in Brussels, www.filemon.be
7. Film art
What? Filem'On's Gent brother.
Go experience it because you will be presented with a great program of youth films in different genres (animation, live action fiction, documentary) and from different corners of the world.
Where and when? Until November 4, various locations in Ghent, www.filemon.be/filemking-gent
8. Big Bang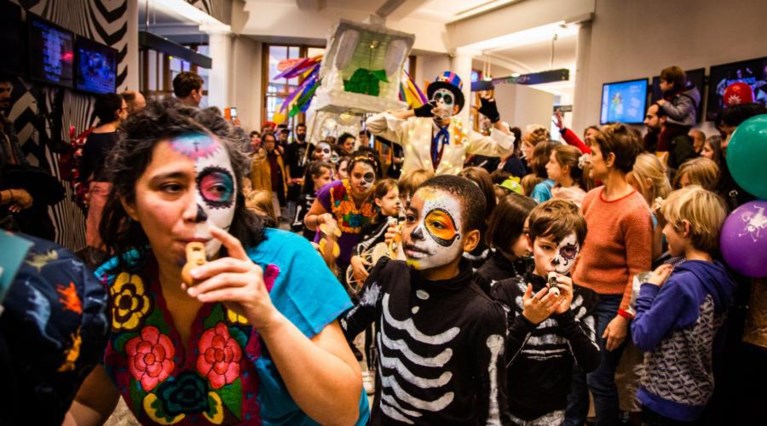 What? A multicolored exploration through the world of sound.
Go experience it because the program looks promising with musical performances, sound installations and a thunderous fanfare.
Where and when? 28 and 29 October in De Singel (Antwerp), 6 and 7 November in Bozar (Brussels) and 13 and 14 November in Muziekcentrum De Bijloke (Ghent).
9. Trix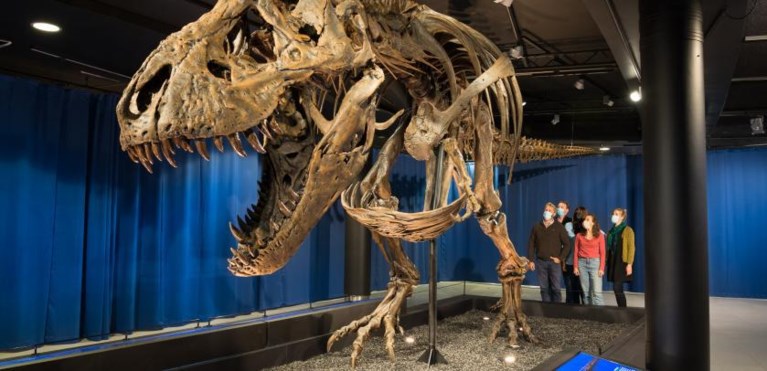 What? Trix is ​​a girl, and not just any girl: she's a female T-Rex 67 million years old. She was excavated in Montana, USA. An exhibition around a 3D print of high scientific quality will teach you everything there is to know about her.
Go experience it because as you play and listen you will find out what era Trix lived in, what she ate, how she got her injuries, how old she has become. And you learn a lot more: how much did they eat? How fast could they run? What seduction traits did they have? You can jump on a bike and try to outrun someone, or paint someone with a spray can, or seduce someone with your best seduction dance.
Where and when? The entire autumn holiday at the Royal Museum of Natural Sciences, Brussels. From 5 years.
10. Jack Krak Festival
What? Bruges Concert Hall, Bruges City Theatre, Gruuthuse Museum and House of Time join forces for a festive festival weekend for children and their parents.
Go experience it because you can work on a tapestry, visit the Gruuthuse museum at night, wander around the corridors and cellars of the municipal theater, climb into a sound installation, listen to the archaeologists' stories or eat medieval honey buns.
Where and when? 5 and 6 November in the four participating cultural centres, Bruges. Some activities require a reservation.
11. Yuku and the Himalayan Flower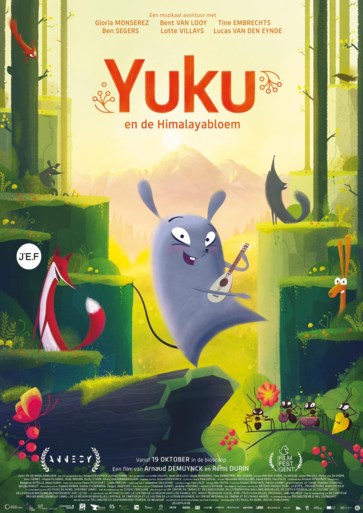 What? A Belgian-French animated film about a mouse who has to say goodbye to his beloved grandmother. For children from 5 years.
Take a look, because hilarity is paramount in this musical fun. No time for dark mice. South of the language border, the singer Arno can be heard as the warden. Bent Van Looy and Tine Embrechts can be heard in the Flemish version. Lotte Villays lends her voice to Yuku.
Where and when? In the halls.