Driving around with your family among the wild animals: quite exciting, but also a huge kick, says Miranda (39), who went to South Africa with her husband Arjan (44), daughter Maud (8) and son Kas (4.5). .
"We went to South Africa together about nine years ago. The country made a huge impression on me because it's so diverse in terms of landscape and the people are super nice. So we thought: we should do it again. There are now four of us us, but it still seemed like a good plan.
Of course we couldn't do a wine tour on a mountain bike, but going on safari with the kids seemed like a lot of fun. Because it is so special to see wild animals in their own environment. In the immense tranquility of such a national park, with few or no people and only nature.
"Seeing wild animals in their own environment is so special, with few or no people and only nature"
We decided to prepare the kids with ranger and wildlife videos. We also explained that there is no supermarket in a nature park; animals must therefore eat other animals. Fortunately, they didn't mind. I saw that Maud could imagine something about our trip, for Kas it was all a bit unreal. As we left Johannesburg in the rental car after our flight, he immediately asked on the highway, 'Where are those lions?'
Early birds
Our holiday home was located in the Zandspruit Estate, a nature reserve with several holiday homes. It was a villa with a swimming pool, a wonderful place that we used as a base for our tours. With half an hour's drive we were already at two entrances to Kruger Park: Orpen Gate and Phalaborwa Gate. They opened at six in the morning, and we were already there: the animals are often most active then.
"I felt the tension in my body; What shall we see today?"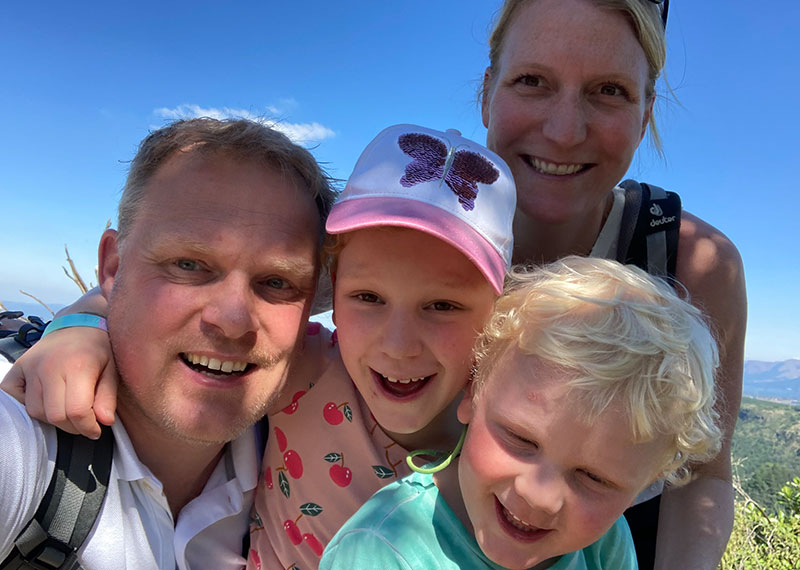 The moment before the gate, I already had the tension in my body. What are we going to see today? We drove in with our own rental car. All four of us were focused and we stopped a hundred times. Is there something moving there? Stop again, look and wait until we saw something. And then suddenly an elephant appears. Or even a whole herd ten meters away from you. Once we had to step aside for them. Then you notice: we are visiting and this is really their environment. It feels so special.
"We had to step aside for the elephants; we are visiting"
Variety
During such a day in the Kruger Park, we always provided enough variety for the children. After all, you spend a lot of time in the car. At the park itself, there are camps where you can have lunch, refuel and camp. There we took long breaks to eat or get an ice cream so the kids could play a bit.
Still, they always enjoyed driving. There is plenty to see; of animals, but also the landscape is so varied. Then it was flat, then bushy or just a surface of water. Often we took side roads or nice forest paths, which also made it more exciting. And if they got tired of it, they could always color in the car, on the tablet or play with toys.
Also read – 11x the most beautiful outdoor children's museums >
Panoramic route
The location of our cottage was ideal, because from there we could also cover parts of the Panorama Route, which led past all sorts of highlights and beautiful nature spots. We drove past canyons, waterfalls, viewpoints.
God's window was such a highlight where you had a beautiful view of the mountain peaks and a valley and where you had to go through a rainforest. Perfect for the kids who had seen the view pretty quickly and preferred splashing over the rocks and through a water.
"We enjoyed a beautiful view and also had a nice bath"
One of the most beautiful places I found was Bourke's Luck Potholes, where two rivers meet and you can see cylindrical basins, formed by erosion. We also enjoyed a beautiful view there, but we also had a nice bath.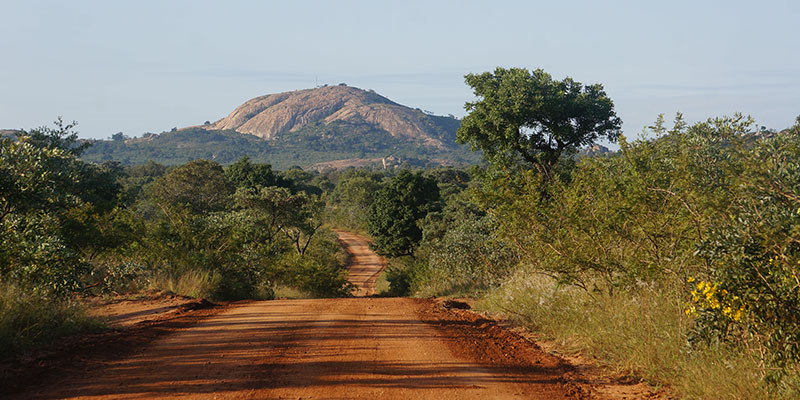 Wild animals
We almost always went out with our own rental car, twice we took a tour with a ranger. We did that in an open safari vehicle. We set off once at five in the morning, exciting, still in the dark. The second time we went to an evening game drive which started at
Our guide had heard through the walkie-talkie that a group of lionesses had been sighted. And indeed: after a short drive there they were, ten meters from us, six of them. In the background we heard hyenas screaming and a lion making noises; there had been a fight. And even though the car was open, I felt safe. Our ranger knew what he was doing, he knows the animals. Yet I also felt an unwise tension; they are wild animals.
"We heard hyenas screaming and a lion making noises"
Just as the ranger was about to move on to the next location, all the lionesses settled around our car. They were very relaxed, apparently not bothered by us. The children were silent, completely impressed. It was one of the most amazing experiences there. I was so proud to show it to my kids.
Compared to our previous vacation in South Africa, I now experienced a different kind of tension because I also wanted to protect my children. But there was also another kind of happiness. Because the four of us were allowed to experience that."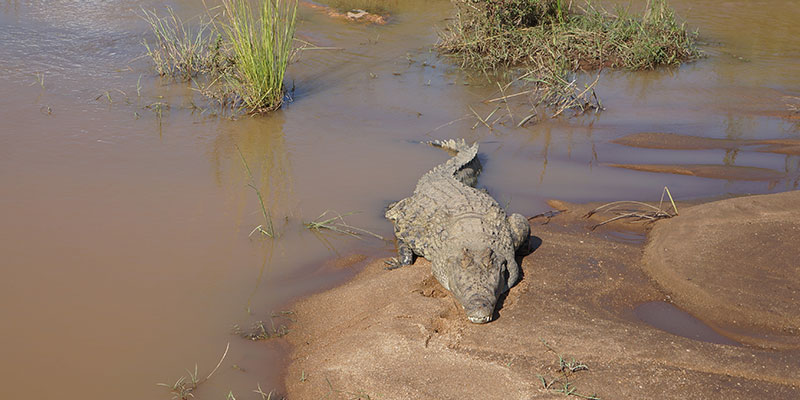 To do
In the canyon
Along the Panorama route you will find several highlights in South Africa. The Graskop Gorge Lift was impressive: With a 'view lift' you go down along the gorge, where you can follow hiking routes over bridges in the jungle. You can also zipline and jump into the water from a great height.
Then the game is on
We booked our game drives through Homes of Africa. Josh Beaton was our ranger, a fun and laid back guy.
homesofrica.com
Dear Hippo
We also took a look at Jessica The Hippo, a hippo that once washed up on people's front porches during a flood. Since then, Jessica has been living as a volunteer in a river that runs through Hoedspruit.
jessicahippo.com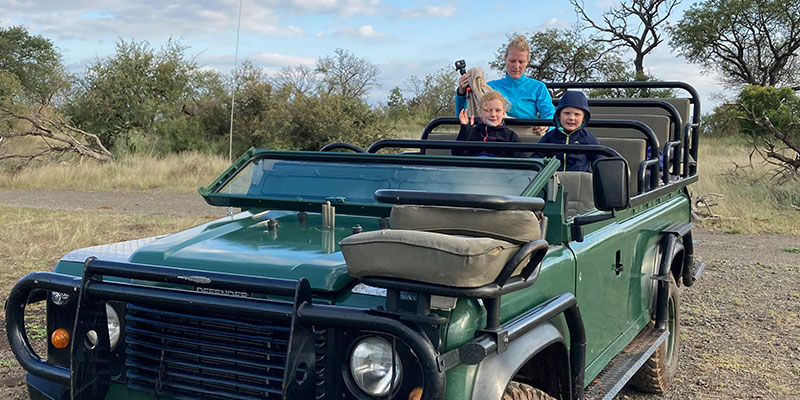 To sleep
Tremendous party
Our luxury villa with swimming pool was in a game reserve of a thousand hectares: the giraffes, the wildebeest, the warthogs and the zebras walked in our backyard. A really nice place and ideal as a base for the Panorama Route and the Kruger Park.
homesofrica.com
Big mouth
From our house it was a little more difficult to reach the southernmost point of the Kruger Park. Therefore we moved to Hazyview for two days. Not a special place, but it was by a river with crocodiles.
thereservegroup.co.za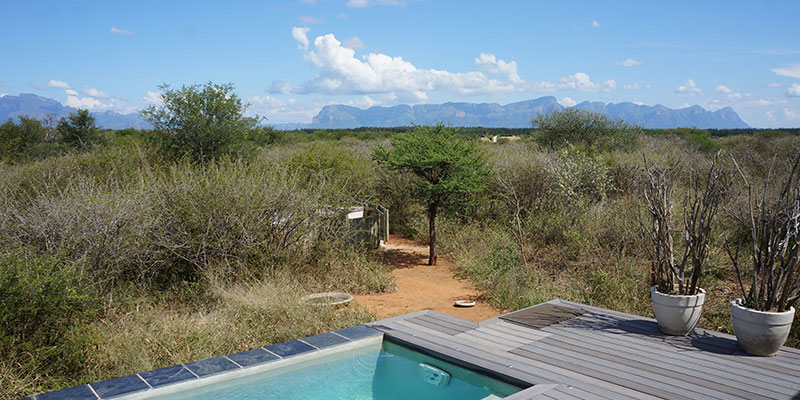 To eat
pancake
Harrie's Pancakes in Dullstroom is a very nice place. The village was also worth it.
harriespancakes.co.za
Eat & play
At The Hat & Creek in Hoedspruit you can enjoy good food and there is a super cozy playground for children, right on the terrace.
Relaxed
There is a relaxed atmosphere at Maroela Bar in Hoedspruit. Here, too, there is a playground on the terrace and you can eat delicious pizzas.
facebook.com/Maroelabar/
Also vegan
Also in Hoedspruit: The Farm House, a quietly located restaurant with a wide range of vegan and gluten-free options. And there is also a small delicatessen.
This article appears in Kek Mama 11-2022.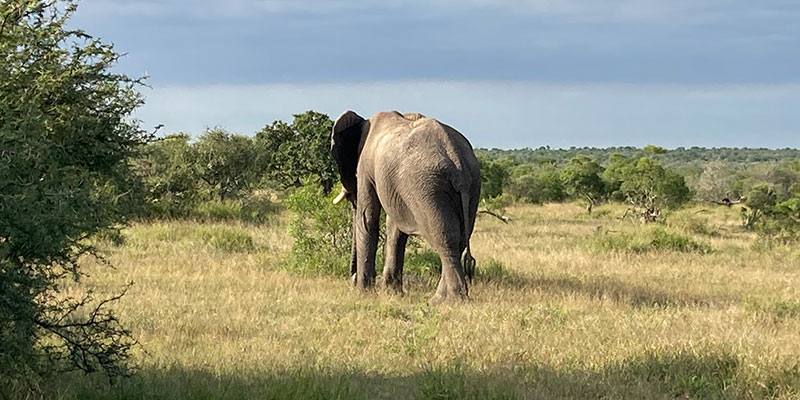 Receive Kek Mama with a discount and free shipping on your doormat every month! Subscribe now and pay only €4.19 per edition.