When I turn on the radio in the morning it comes up again: the reading level of primary school children is miserable. Only half of the children reach level 2F at the end of primary school, which is the minimum ability to be able to participate in society, research from the Norwegian Education Authority shows. How can that happen, Holland wonders? Everyone is pointing directly at the screens, reading time would have been traded for time on the iPad and behind the television. While this can certainly play a role, the right answer requires us as adults and teachers to take a hard look at ourselves; it's up to us.
As a grade eight teacher in primary school, I have been researching this question for four years. The school board gave me the freedom to experiment. It didn't take very long to identify three main reasons; not all children have an equal start, we underestimate the power of children's literature over reading comprehension, and the quality of the books we offer has declined dramatically over the last decade.
In an average classroom, a teacher spends fifteen minutes reading children's literature, even though these books are essential for reading development. Children not only learn to read, but also the development of empathy and social skills can be directly linked to reading children's literature. Things that are much less discussed in the reading comprehension texts. School education spends considerably more time on reading comprehension, but the question is whether this is a good thing. The texts are often very dry, boring and more than once make children hate reading. Even my real book lovers let out a deep sigh when reading.
A good children's book
Finally, the level of the average bookcase in school and home has dropped drastically over the past ten years. From around 1960 to 2010, children grew up with the works of the same popular authors, for example Annie MG Schmidt, Tonke Dragt and Astrid Lindgren. All high quality authors, with significant books and languages ​​for children to learn from. Look at the current top ten children's books and you will quickly notice that these authors' books have been replaced by series of American comics, such as A loser's life or dogman. These are translated comics, there is very little text and in most cases they are of very low quality linguistically. We put our kids on a fast food diet for reading and now wonder why they get fat and unhealthy.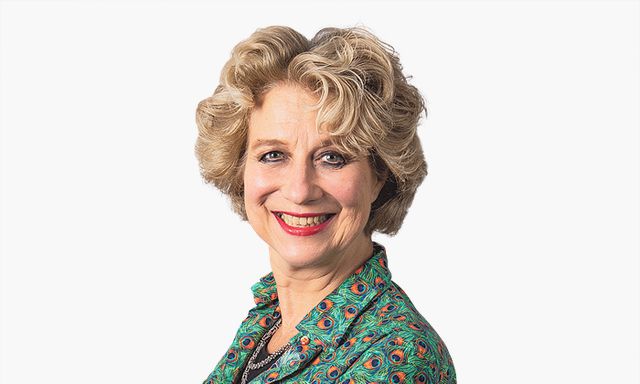 Also read this column by Joyce Roodnat: The hyenas look down on little readers

If you know the reason, it is not difficult to adjust your policy accordingly. I went through the school bookshelves with a large garbage bag and replaced everything that did not meet my requirements with old and new books of higher literary quality. I increased reading time from fifteen to a minimum of thirty minutes a day and made reading comprehension the exception rather than the rule in my class. The result? The average reading level in my class is 3F after six months, the level the students should have reached after completing HAVO or MBO 4.
Why aren't we doing it en masse in education, I hear you ask. Because it requires that the teacher knows what high-quality children's literature is and must therefore read it himself. I myself have read every single book I offer my students. I recommend books where I know that the subjects suit the individual and that the reading level challenges them personally. "Miss, have you read this yourself, what is it about?" is a frequently asked question in my class, they logically look to me for further development of their own reading skills. So the next time someone says that reading levels for children and young people are so poor because of all the screen time, ask them: when was the last time you read a good children's book?