We don't say that, that's what Peugeot says, because the press release literally says: 'Peugeot Inception Concept […] promises intense emotions as soon as you approach, touch or enter it.' So bring napkins…
All PR frenzy aside, the Inception Concept is an important car for Peugeot. He is a statement. A taste of the future that we will see come true from 2025, according to Peugeot. From then on, we will see design elements from Inception reflected in production models.
Peugeot Inception without cobra teeth
The design of the concept car is clearly a further development of the current Peugeot design, but even sharper. Fun detail, the way the windscreen runs into the 'helmet' reminds us a lot of another Peugeot studio model, the spectacular Oxia from 1988.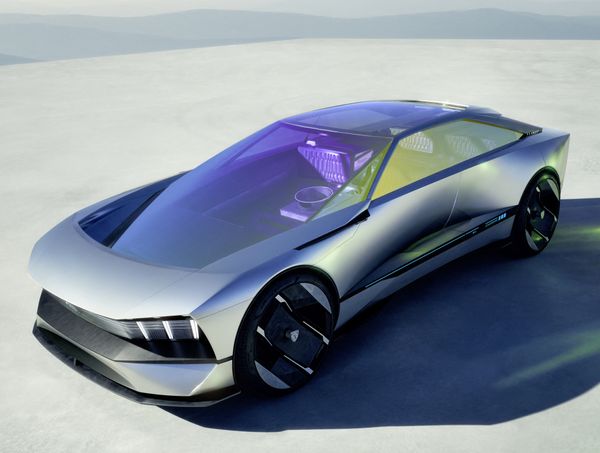 Immediately striking is the front of the Inception, where Peugeot's characteristic cobra teeth no longer appear. Instead, only the three vertical stripes are still there (as also on the more expensive versions of the 208 and 2008). The grille is no longer a grille, because of course the Peugeot Inception is fully electric.
New platform with 800 Volt technology
It stands on Stellantis' new STLA Large platform and has an impressive length of 5 metres. With its 100 kWh battery, Inception should be able to reach a range of 800 kilometers. Thanks to the use of 800 Volt technology, which the Porsche Taycan also has, the Peugeot can charge super fast: 150 kilometers in 5 minutes. Inductive charging is also possible.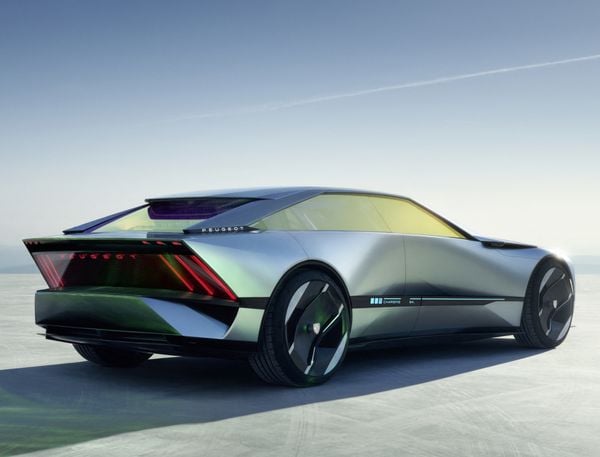 A typical concept car is the Peugeot's power: 680 hp from two electric motors, one at the front and one at the rear. With this, Inception goes to 100 km/h in less than 3 seconds. The Peugeot is only 1.34 meters tall and stands on aerodynamically optimized 20-inch wheels.
Peugeot Inception with Hypersquare
We can't call the Peugeot Inception very production-ready. Just look at the interior, where the designers have gone a little wild. Peugeot uses a new control system, a further development of the existing i-Cockpit, with the small steering wheel and instrument cluster above it.
Peugeot doesn't explain exactly how it works, but it certainly doesn't sound very intuitive. The steering wheel is rectangular with four circular buttons on top that you can operate with the touch of a finger (Make Physical Buttons Great Again, we say). The middle of the steering wheel is a kind of tablet.
Peugeot 408: Trendsetter or design blunder?
Peugeot calls the new way of steering and operating 'Hypersquare' and plans to introduce it by 2030. Of course the Inception has a steer-by-wire system, otherwise you'll have to overpack. And we've seen in the Tesla Model X Plaid with an 'ok' steering wheel that it doesn't work for a meter.
Peugeot wants to become completely CO2 neutral
We probably don't need to mention that the Peugeot Inception is partly made from recycled materials, such as fabric scraps and recycled polyester. Peugeot aims to reduce its carbon footprint by more than 50 percent within the next seven years. In 2038, the manufacturer must be completely CO2-neutral.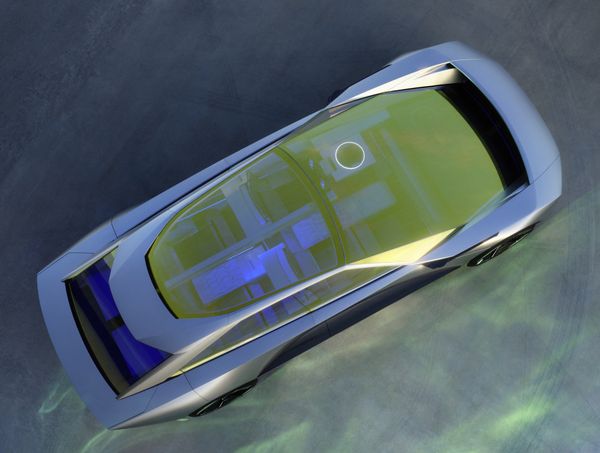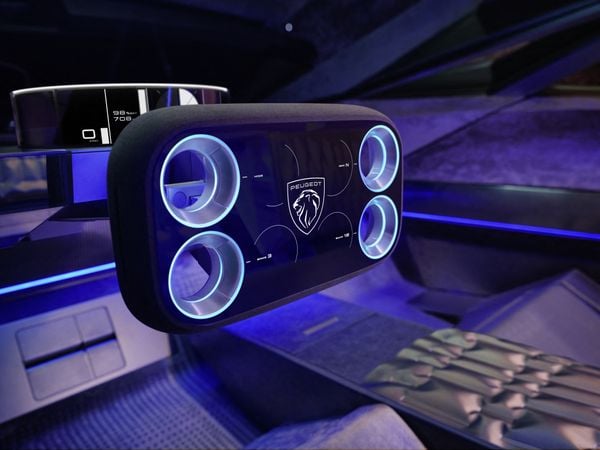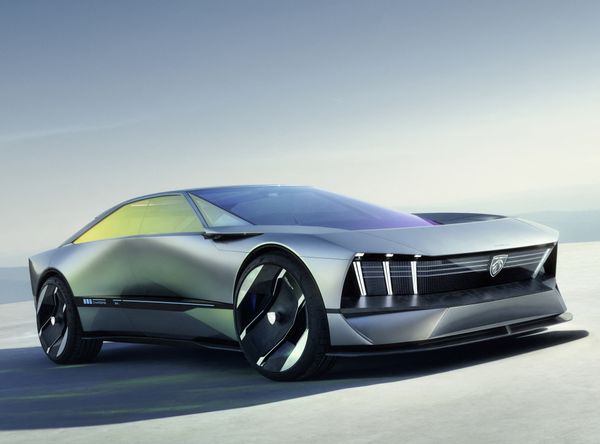 Did you see an error? Email us. We are grateful.
News


2 November 2022,

New Peugeot 408 is almost as expensive as 508

Video


26 October 2022,

Farewell endurance test – Six months in a Peugeot 308: what's it like?

News


23 October 2022,

Buying guide – used Peugeot 308: problems, versions, prices

News


20 October 2022,

Citroën and Peugeot auction 100 classics and concepts. Make your move!

News


18 October 2022,

"Never again a coupe or convertible from Peugeot," says CEO Jackson

News


27 September 2022,

You can finally travel 400 kilometers with the electric Peugeot e-208!

News


13 September 2022,

Official: Peugeot 308 will be electric, also SW

News


12 September 2022,

Do you want this opportunity: Peugeot 607, better than a BMW 5 Series?